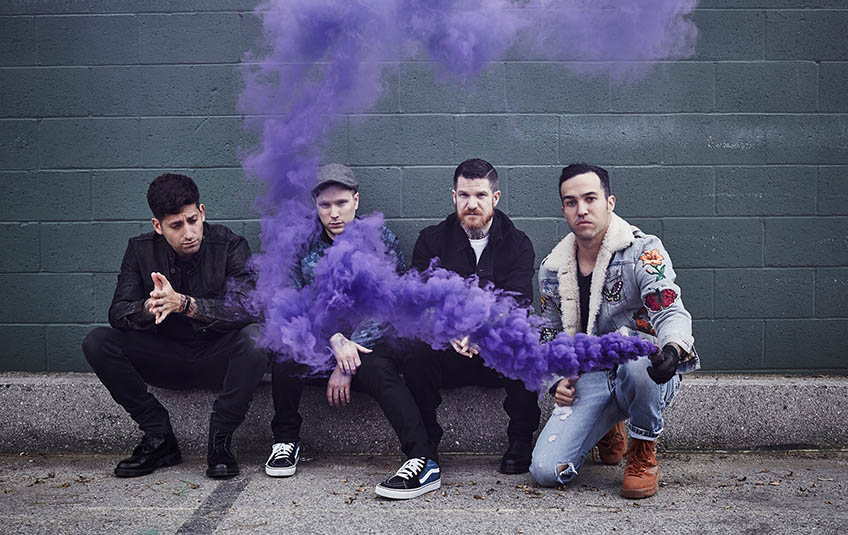 Fall Out Boy mit neuer Single und Video aus dem kommenden Album "Mania" ++ Deutschland Tour 2018
Fall Out Boy veröffentlichen ihren neuen Song "Hold Me Tight Or Don't" und kündigen zeitgleich ihre Europa-Tournee an. Gemeinsam mit der Single zeigen sie das Musikvideo, das vor Energie, bunten Kostümen und farbigem Rauch nur so sprüht. Die Grammy-Nominierten liefern damit nach "Young And Menace", "Champion" und "The Last Of The Real Ones" die bereits vierte Auskopplung ihres Albums "M A N I A", das am 19. Januar 2018 erscheint.
Das Video zu "Hold Me Tight Or Don't" gibt es hier
"M A N I A" ist das siebte Studioalbum der Band. Patrick Stump (Vocals/Guitarre), Pete Wentz (Bass), Joe Trohman (Guitarre) und Andy Hurley (Schlagzeug) sorgen mit "Champion" für ein weiteres Highlight und verkürzen die Wartezeit auf ihr neues Werk "M A N I A".
Quelle/-Bildquelle: Universal Music Group