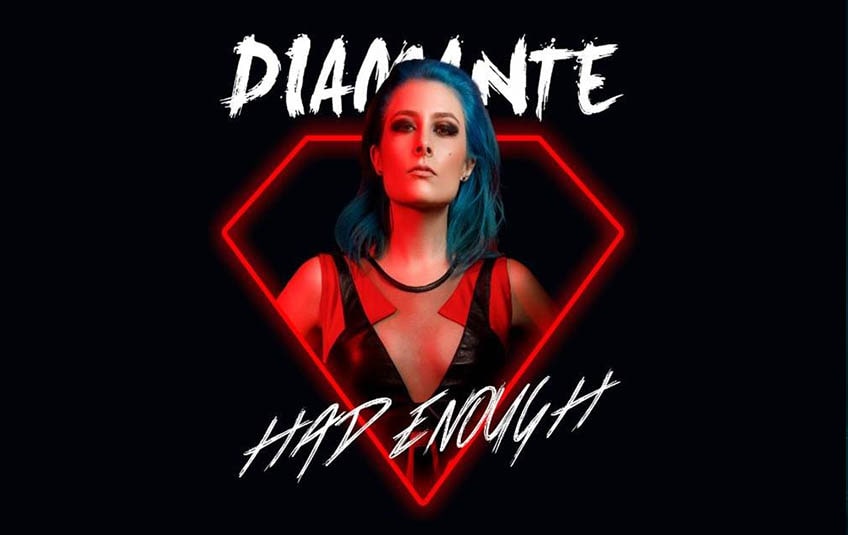 Diamante präsentiert neue Single "Had Enough" + Musikvideo #Sherockscampaign
BAM….! Und willkommen zu Lilas News!
Die Powerfrau Diamante hat mal wieder ein neues Lied auf den Markt gebracht. Mit "Had Enough" geht es in die nächste Runde und ich kann euch sagen, meine Immortals, dieser Song hat Potential! Das Original entspringt der Gruppe Lower Than Atlantis und nach einigem Text kürzen hier und Sound ändern da, kam auch schon ein buttkickin'ass Track der Rockklasse raus, wie wir es von Diamante gewohnt sind.
Doch, der neue Track soll nicht nur schön klingen, er hat auch eine ganz bestimmte Message, die er an die Massen bringen möchte. Zunächst einmal ist das Musik Video zu "Had Enough" eine Hommage an den fuck-off Film "Thelma & Louise" und wurde ausschließlich mit Frauen gedreht. Diamante sagt zu ihrem neuen Song folgendes:
"I think especially in today's social climate, it's both important and powerful to be able to tell the world 'I've had enough, I'm pissed off, and it's time for change."
Das Ganze ist zeitgleich auch ein Teil der #Sherocks Kampagne, in der Frauen und ihre Musik einen Monat lang im Vordergrund der Szene stehen. Anstatt dass die männlichen Kollegen die Covers der Magazine zieren, sind nun die Frauen dran und machen somit auf den harterkämpften Erfolg in der Szene als Frau aufmerksam.
Ich freue mich schon auf mehr von Diamante und halte euch diesbezüglich natürlich auf dem laufenden!
Damit ihr nicht mehr unwissend bleibt… Hier "Had Enough":
Lila is out, be the beat with you!