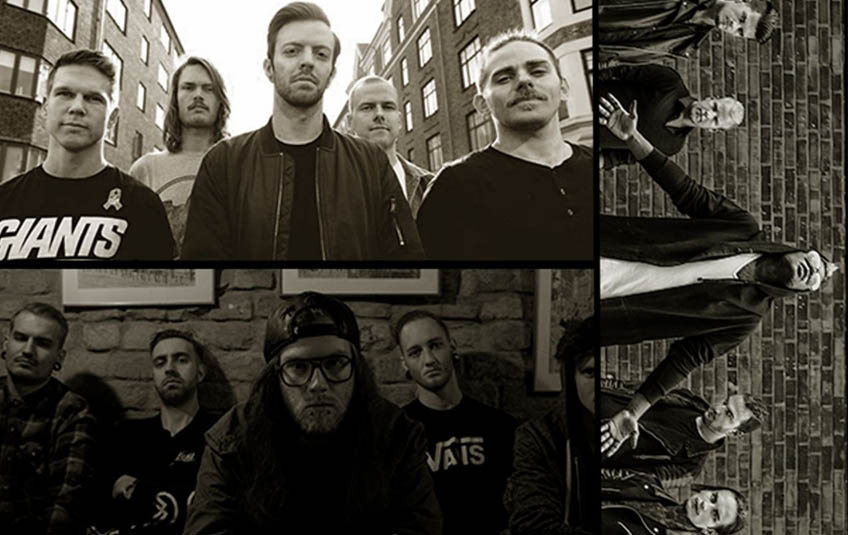 Scandinavian Invasion Tour – Europa Tour mit Ghost Iris, Fight The Fight, Awake The Dreamer und Aviana
BAMM…! und willkommen zu Lilas News!
Da sich die kalte Jahreszeit so langsam zurückzieht, wird es Zeit sich der kommenden Konzertsaison zu widmen und für all die unter euch, welche sich noch nicht damit beschäftigt haben, können wir nur empfehlen….. tut es uns gleich und startet in die Saison mit einem echten Knaller.
Die aus Skandinavien stammenden Bands: Ghost Iris, Fight The Fight, Awake The Dreamer sowie Aviana starten am 13.04 gemeinsam Ihre "Scandinavian Invasion Tour" quer durch Europa. Unter anderem verschlägt es die Bands dabei am 21.04. nach Köln in den Jungle-Club wo wir Ihnen einen Besuch abstatten werden um mit Ghost Iris ein nettes kleines Interview zu führen (natürlich gibt es auch einen Live-Report vom Konzert).
Nicht nur bei uns ist die Vorfreude auf dieses Ereignis groß auch die Bands fiebern der Tour bereits aufgeregt entgegen. Ghost Iris sagte hierzu:
"We are extremely happy to be on this tour. Like minded people and awesome bands. This is gonna be one for the books! See you all out there!"
Wir zählen jedenfalls bereits die Tage bis zum Konzert und würden uns freuen den ein oder anderen von euch in Köln zu treffen. Alle weiteren Termine der Tour findet Ihr natürlich auf ihrer Seite.
Hier schon mal ein Überblick auf die Tour: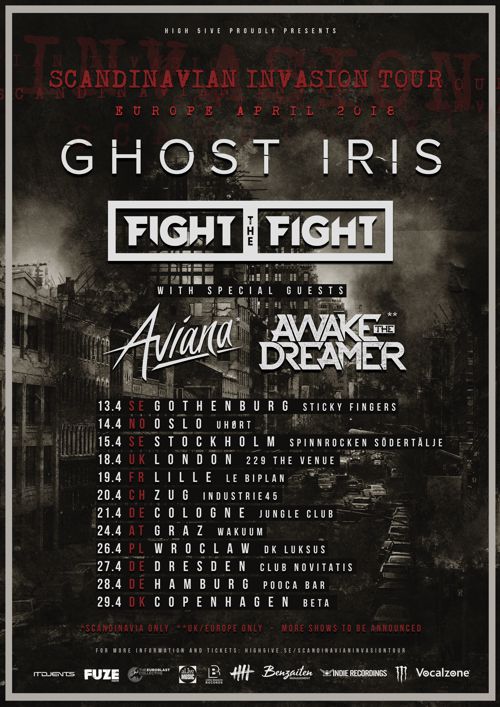 Lila is out, be the beat with you!