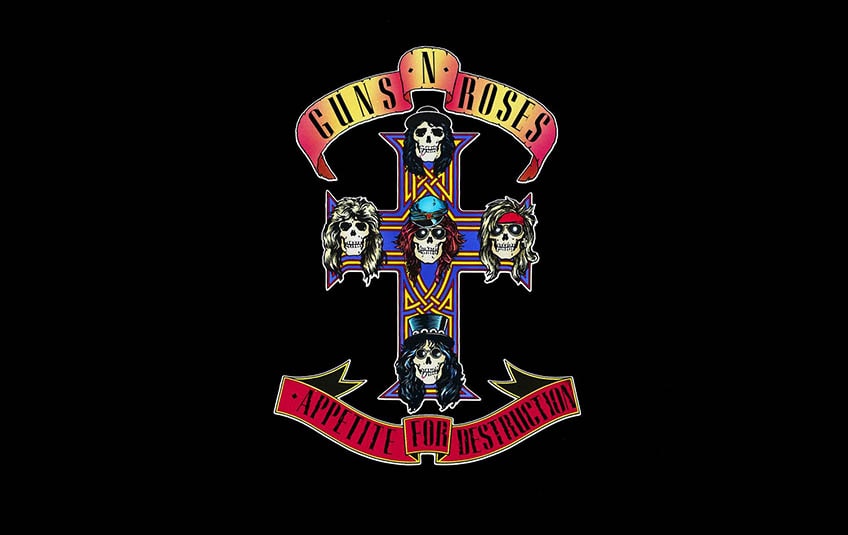 Guns N' Roses veröffentlichen Video "It's So Easy" + Neuauflage von "Appetite For Destruction" erscheinen am 29. Juli
Kept virtually under wraps for over 30 years, last week published Guns N' Roses in the course of the upcoming re-release of their debut album "Appetite For Destruction" (VÖ: 29.06.2018 in a total of 5 editions) the never-before-seen video for "It's So Easy" exclusively via Apple Music. It has been available on all video channels since the beginning of the week.
Filmed live at the infamous Cathouse in Hollywood in 1989, it was "It's So Easy" never fully completed, remained unseen and unreleased. The footage was recently selected for inclusion in the Locked N' Loaded Fan Box and the Super Deluxe Box from "Appetite For Destruction" released. It was transferred from 16mm film and digitally restored in 4K UHD; and with the original conceived scenes - exactly as the band originally intended.
Next Sunday play Guns N' Roses the first of their four concerts in Germany at Berlin's Olympiastadion.
Press release: Universal Music Group