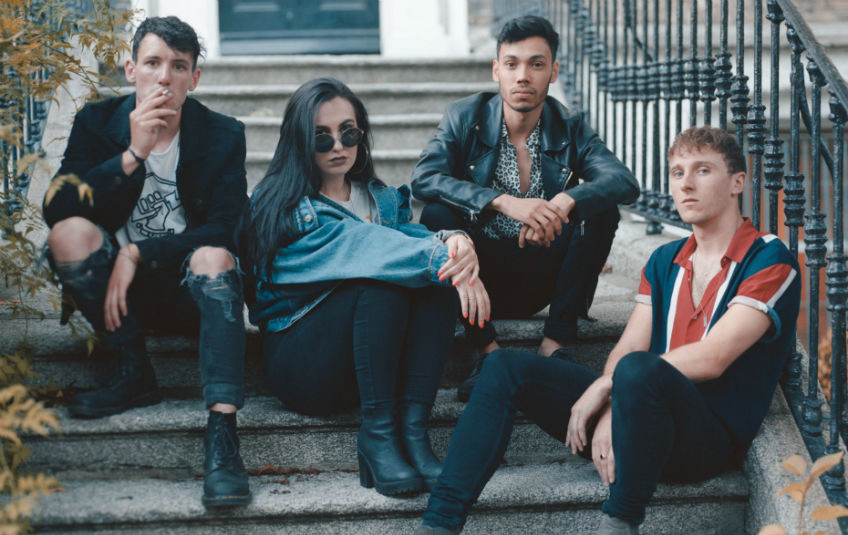 "Are You Ready?" – Sick Love enthüllen neue Single
Hi meine Immortals und willkommen zu Lilas News!
Wer sagt das aus Irland nur Irish Folk Musik kommt, der hat sich noch nicht mit Sick Love befasst. Die Band entstammt der Do-It-Yourself Szene aus Dublin und war vor einiger Zeit unter dem Namen Sub Motion unterwegs. Nun, mit neuem Namen und einer brandneuen Single im Gepäck, zeigen sie mit "Are You Ready?" eine etwas andere Seite der irischen Musik. Mit einem knalligen und doch recht charmanten Rock Sound, stellen sich die vier Musiker den Massen vor.
Aufgenommen haben Sick Love das Ganze im Herbert Place Studio mit James Darkin, der bereits mit Kanye West, Will.i.am and Rihanna zusammengearbeitet hat. Die Debut Single ist sehr markant und macht Bock auf mehr. Vor allem Rebeccas Stimme gibt dem rohen Klang noch den nötigen Feinschliff und ist unser Highlight von "Are You Ready?".
"We want our songs to have more punch than a prom night" – erzählt Sick Love.
Unser Magazine hat der neue Song von Sick Love sehr gefallen und legt euch nahe, die Band weiter zu verfolgen….. Wir halten euch auf den laufenden!
Live und in Farbe haben Sick Love ihre Single "Are You Ready?" im Herbert Place Studio performt, schaut es euch an!
Bild | Copyright: Sick Love, Jawdropper Management
Lila is out, be the beat with you!