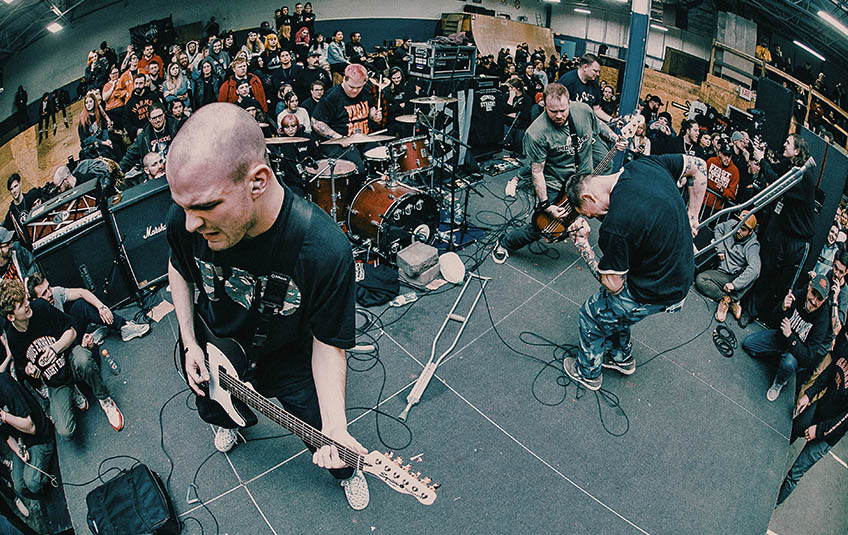 Inclination veröffentlichen brandneue EP "When The Fear Turns To Confidence"
Hi und willkommen zu Lilas News!
Inclination – Reinster, Straight – Edge Hardcore Punk aus dem weitentfernten Kentucky in Amerika. Passend zum neuesten Plattenvertrag mit Pure Noise Record, präsentieren die Jungs nun ihre brandneue EP, welche unserer Meinung nach, einen Platz im CD Regal verdient hat. Freut euch auf: "When The Fears Turns To Confidence".
Fünf Songs füllen die brandneue Scheibe und repräsentieren pure Härte à la Inclincation. Intensiv und markant definieren die Jungs einen Sound, den sie ihren eigenen nennen können. Trotz diverser Einflüsse kopieren sie nicht, sondern versuchen ihren eigenen Stil zu kreieren. Und das klingt richtig gut. Folgendes erzählt Tyler (Sänger) zu ihrem neuen Werk:
"When Fear Turns To Confidence is about a feeling I think a lot of straight edge kids have when they claim edge they have a certain level of fear about drugs and being around them and the shift you feel as time passes that straight edge is something you are confidently doing free from pressure or fear."
Die neue Scheibe hört man sich gerne an. "When Fears Turns To Confidence" können wir euch nur wärmstens empfehlen und die Jungs bei eines ihrer Konzerte live zu genießen.
Lila is out, be the beat with you!