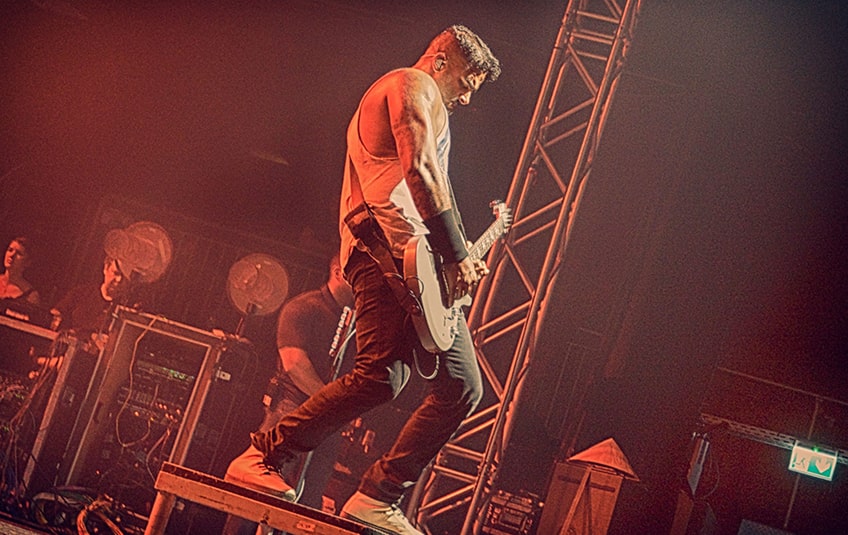 Sum41 überraschen mit neuem Musikvideo zu "Out For Blood"
Hi and welcome to Lila's news!
Laut, ungezähmt und definitiv knallhart – Sum 41 ist wieder da. Die Urgesteine des Punks überraschen ihre Fans am heutigen Tag mit einem brandneuen Song, "Out For Blood". Das gute Stück liefert einen dynamischen sowie energiegeladenen Sound und lässt vorfreuen auf zukünftig folgende Songs der Band oder vielleicht auf eine neue Scheibe? Wer Weiß. Wir halten euch auf den Laufenden!
"Out For Blood" verbindet einen modernen Sound mit einem uneben, rohen Punk Stil. Die Jungs scheuen sich nicht davor neue Elemente in ihre Musik miteinzubinden und bleiben ihrem Sound treu. In ihrem brandneuen Stück erzeugt die Band eine Atmosphäre, die an das Jüngste Gericht erinnert und wird wärmstens von uns empfohlen draußen bei solch guten Wetter sich anzuhören, es lohnt sich allemal!
Neugierig geworden? Dann schaut euch hier ihr Musikvideo zu "Out For Blood" an:
Lila is out, be the beat with you!