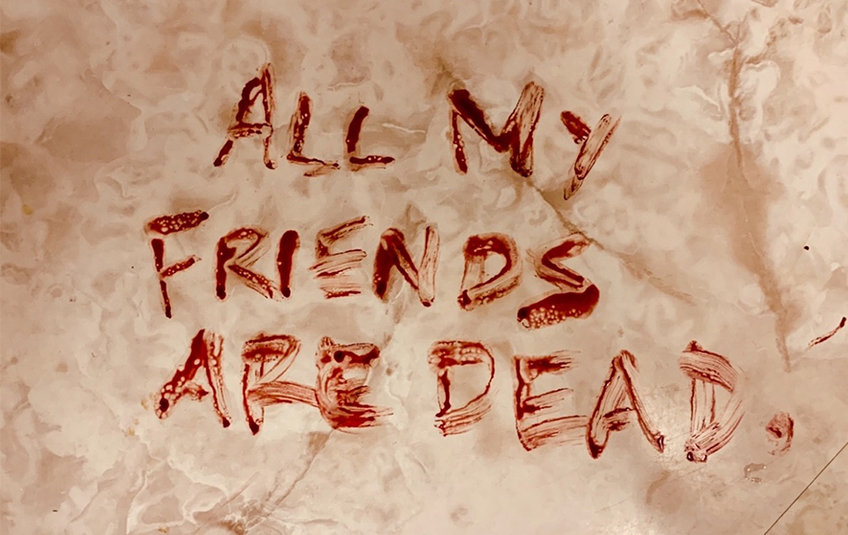 The Amity Affliction enthüllen neue Single "All My Friends Are Dead" + Signing
Hi und willkommen zu Lilas News!
Mit einer neuen Single im Gepäck melden sich The Amity Affliction zurück und bringen einen modernen, hymnischen Sound für euer Wohnzimmer mit sich. "All My Friends Are Dead" heißt das gute Stück und knüpft an den Stil des letzten Albums "Misery" an. Die düstere, sphärische Stimmung baut sich nach und nach auf und erzeugt eine Intensität, die einen nicht mehr loslässt. Passend zum lautstarken Release unterzeichneten die Jungs beim Hardcore Label Pure Noise Records. Sänger Joel Birch erzählt folgendes dazu:
"We are excited as all hell to be on Pure Noise, where the roster is amazing, and Jake is still running the label independently, and with a strong ethos," weiter fügt er hinzu: "We can't wait to see what the future holds; this shit is tight, thank you for your support, thank you Pure Noise, and thanks again to everyone out there who makes this dream of playing music worldwide our reality."
Wir sind echt darauf gespannt, was die Zukunft für The Amity Affliction noch bereithält und halten euch über alles weitere auf den Laufenden. Wer noch nicht genug von The Amity Affliction hat, dem empfehlen wir sich die Band nächstes Jahr auf ihrer Tour mit Beartooth anzusehen – Es lohnt sich!
Hier ihr Video zu "All My Friends Are Dead":
Lila is out, be the beat with you!