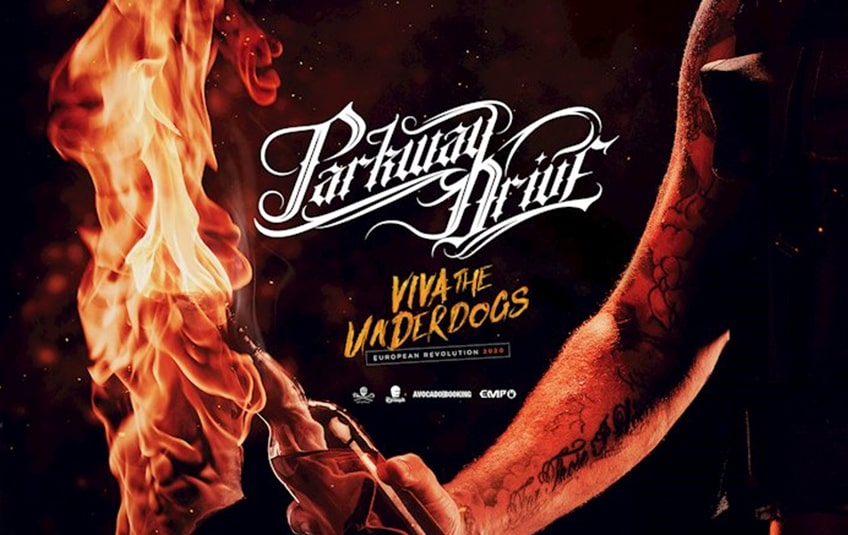 Parkway Drive sind zurück! "Viva The Underdogs – European Revolution 2020" Tour
Hi and welcome to Lila's news!
Nach einem erfolgreichen Sommer kehren die Metal – Giganten, Parkway Drive, nach Europa zurück und lassen Fans auf ein denkwürdiges Konzerterlebnis freuen, welches das Jahr 2020 gebührend einläutet. Mit ihrer neuesten Tour, "Viva The Underdogs – European Revolution 2020", sind die Jungs nicht nur in Frankreich und Ungarn unterwegs, sondern machen auch einen Abstecher nach Deutschland.
Stammend aus Byron Bay in Australien, ist die fünfköpfige Band seit Jahren eine feste Größe in der Szene und bestritt unter anderem Headliner-Slots auf den bekanntesten Festivals der Welt, wie zum Beispiel das Wacken Open Air. Im Jahr 2018 gewannen sie den ARIA Music Award in der Kategorie "Best Hard Rock or Heavy Metal Album" für ihr neuestes Werk "Reverence", welches sie auch auf der Tour spielen werden. Unterstützung bekommen sie dabei von Uncle M, einem independent Label sowie Promotion-Agentur die auch mit Bands wie Flash Foward and Shoreline arbeitet.
Wir empfehlen euch schnell ein Ticket zu ergattern bevor die Tour ausverkauft ist! Gerne könnt ihr bei unseren Tourdates vorbeischauen, um auch vielleicht eure Stadt bei den auserwählten zu entdecken.
Noch nicht überzeugt? So schaut euch ihr Musikvideo zu "Prey" an:
Lila is out, be the beat with you!