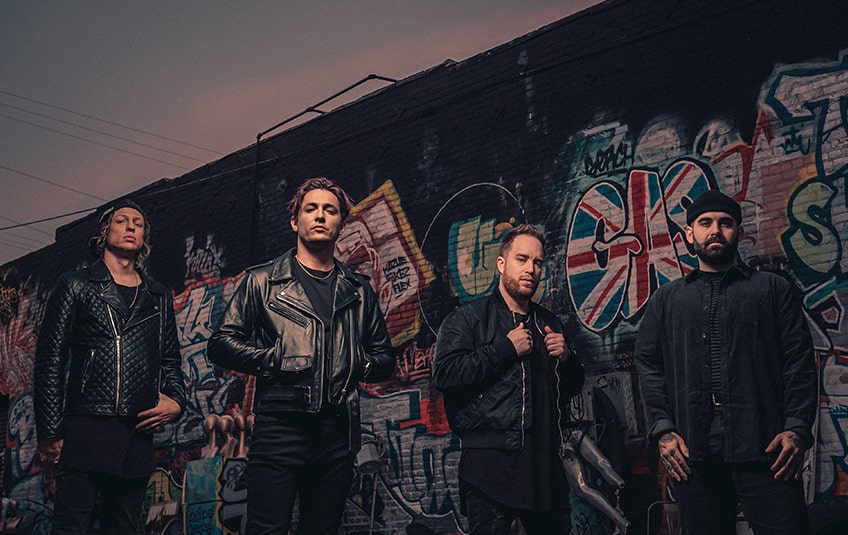 The Word Alive präsentieren neue Single "Monomania" + Video
Hey und willkommen zu Lilas News!
Unter dem Schriftzug "The future matters the most" schreiben The Word Alive die ersten Zeilen ihres neu aufgeschlagenen Kapitels im Jahr 2020 nieder und präsentieren mit dem gleichnamigen Titelsong "Monomania" einen ersten Vorgeschmack auf ihr anstehendes Album. Knapp zwei Jahre nach dem Release ihrer letzten Scheibe "Violent Noise" folgt mit "Monomania" das fünfte Werk ihrer langjährigen Bandgeschichte und The Word Alive zeigen damit beeindruckend das sich eine Band weiterentwickeln kann ohne Ihre Anhänger mit einem vollkommen neuen Sound zu überraschen. Besonders die Fans der Band dürfen sich auf den allbekannten The Word Alive Sound (bestehend aus Alternative Metal sowie Elementen das Hardcores) freuen. "Monomania" erscheint am 21. Februar dieses Jahres.
"Sometimes, we're so desperate to be heard that we get lost attempting to fit in or to stand out. It's fucking hard learning what feels like hard lessons over and over. We fail to take ownership of our thoughts and actions, pulling us further away from facing who we are. You only really overcome that by trusting in yourself, because that's the only way you can break the cycle."
Unser Magazin ist sehr gespannt darauf, wohin uns die bevorstehende Reise mit "Monomania" hinführen wird und liefert schon bald das passende Review zum neuen Album. Bis dahin – stay tuned!
Hier das Musikvideo zu "Monomania":
Bildquelle: Fearless Records / Spinefarm Records
Lila is out, be the beat with you!