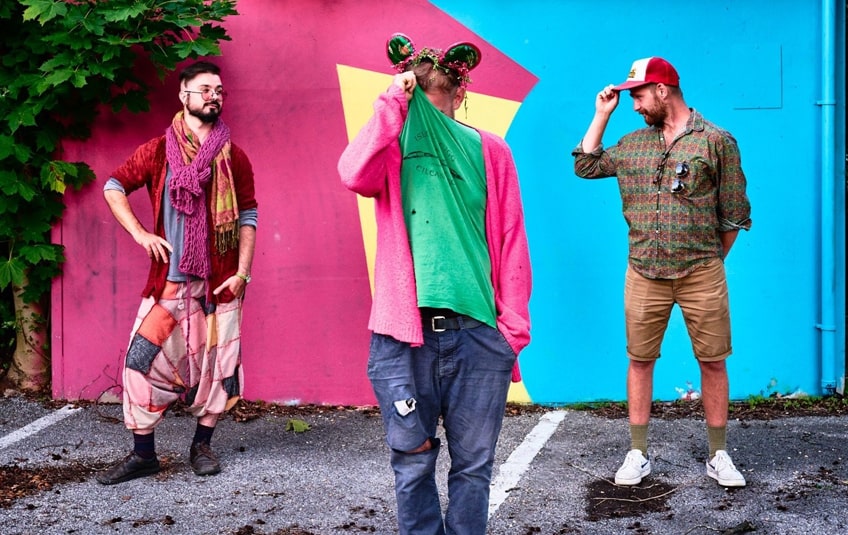 My Octopus Mind veröffentlichen brandneues Album "Faulty At Source"
Hi and welcome to Lila's news!
Nachdem spannenden Release ihrer neuesten Single "The Greatest Escape" from My Octopus Mind folgt nun das von Fans langersehnte, dazugehörige neue Album "Faulty At Source". Es ist der Nachfolger des vor zwei Jahren veröffentlichtem Debut-Album "Maladyne Cave" und steht seinem Vorgänger in Nichts nach. Vielmehr zeigt das neue Werk den Prozess auf, welchen die Jungs in den letzten zwei Jahren durchlaufen haben und ist ein Spiegel ihres unbestrittenen, vielfältigen Klangspektrums.
Doch wer ist My Octopus Mind eigentlich? My Octopus Mind ist eine Band aus Bristol die sich vor knapp drei Jahren gegründet hat und besteht aus Liam O'Connell (Gitarre, Gesang, Klavier), Isaac Ellis (Bass) und dem Schlagzeuger Oliver Cocup. In dieser Konstellation spielen sie eine Musikrichtung, die sie selbst als "Experimental Rock" bezeichnen und transponieren schwierige Themen wie Kapitalismus, soziale Ungleichheit oder Rollenbilder in eine Sprache, die jeder versteht: Musik.
"Faulty At Source" wurde mit dem Produzenten Jake Birght in Bristols Christchurch aufgenommen und anschließend von James Trevascus in den Invada Studios abgerundet. Besonders ihr Song "The Greatest Escape" sorgte bereits beim ersten zuhören für einen Gänsehaut-Moment und ist eine absolute Wundertüte, die auch beim zehnten Mal Zuhören für Überraschungen gut ist. Zum Song selbst erzählt Liam:
"We found ourselves playing with minimalist textures in what feels like a new musical direction for us. Lyricly it takes a look at the patriarchy, where "strong men don't cry", instead we suppress emotions and vulnerability. I find myself yearning to step out of this paradigm, to become free to express the softness and vulnerabilities, that could be "the greatest escape on Earth"
Wahnsinn! Meine Immortals, wir empfehlen euch in die neue Platte der Band unbedingt reinzuhören und schreibt uns auf jeden Fall, was ihr davon haltet.
Foto-Kredit: Simon Holiday
Lila is out, be the beat with you!