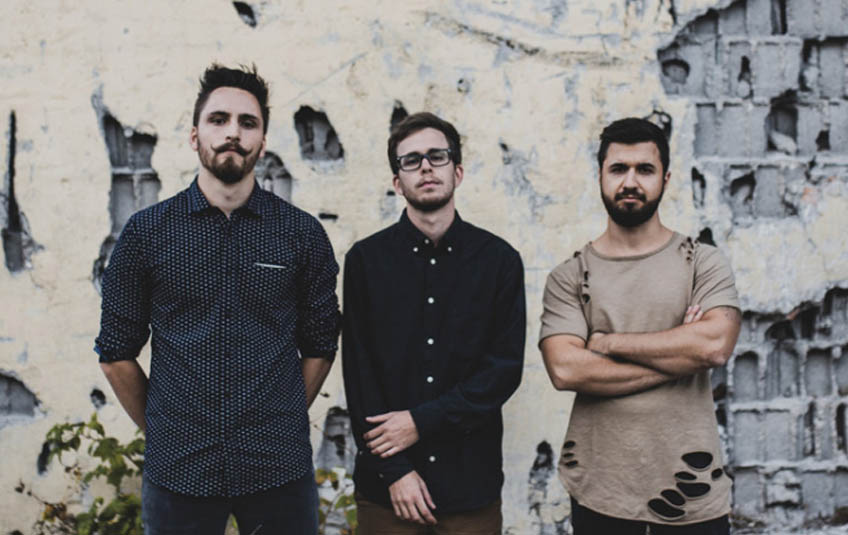 Friday's Spirit interview - An insight into their new single, the band and their latest record "Skin and Bones
Hi and welcome to Lila's interview!
With their latest single "A Moment To Be Seen" give Friday's Spirit a first taste of their soon-to-be-released new disc "Skin & Bones"which fans of the band are already eagerly awaiting. We wanted to know a little more in advance and have David to answer a few questions about their music, the Corona everyday life but of course about their latest work. You can read the result below - enjoy!
A huge thanks to David from Friday's Spirit and Val from What happened to your band?, which has initiated the whole thing!
LILA: The Corona pandemic is not only in the news every day, but it is also a constant presence in our daily lives. How do you cope with your everyday Corona life and how would a Friday's Spirit Concert "to" Corona look?
DAVID: Hey Lila, David from Friday's Spirit here, thanks for having me! So, in terms of everyday life, I have to say that it could certainly have been worse for us. We are in the fortunate position that each of us can still pursue his usual "craft", of course under certain conditions. From what one hears, some others, especially colleagues from the art and culture scene, have been hit much harder. Of course it goes off one to meet again more regularly with the boys (and girls), to hop again times in the bus and to play "abroad" ne fine show or to get drunk only simply times again in a bar properly, but what. Now it's just like that. Wait and see and drink beer. I'm sure we can have a lot of fun again soon! Friday's Spirit Concert after Corona? - Well, I guess we'll be shitting ourselves with stage fright because we're not used to being on stage in front of people anymore.
LILA: We did a little research, but couldn't find anything about your formation. For our Immortals (readers), when did you form and how did you come together?
DAVID: Classic question. We were founded in March 2009 and the idea came to me and my cousin or former bass player, Luki. As it is in the beginning, we just wanted to emulate our idols and try to play a few covers of our "heroes". Easier said than done, when you have no idea how a band works at all, you've only played a classical guitar in music school and everything except a C,D,G - chord sequence is a very difficult task... and you're missing a drummer. That was the moment when we were about to dissolve our music community, which had existed for 2 weeks, if it weren't for the FloI knew him from secondary school, and we took him into our inner circle as a drummer without further ado. From then on things went uphill, the family was complete for the time being. Of course, the way was stony and there was a lot to learn. But we didn't let it get us down and we worked hard. After a few months, we were already able to play the classics from Blink 182 and Green Day in our rehearsal room, at that time still in the basement of my parents, more or less well to knock down. The rest is history.
LILA: After two years you return with your brand new single "A Moment To Be Seen" from the hopefully soon to be released EP "Skin and Bones" and surprises fans with a strong mixture of punk and hardcore. Tell us, what's behind the song and what do you think has happened between your last single and this one? "For All That's Left" and this changed with you? Has anything changed at all?
DAVID: We are not so the classic "every-song-must-have-a-deep-meaning". Band. Lyrics have to be powerful and sound good. Of course, every now and then we try to write a few relevant lines about things that move us and the world around us. But we definitely like to write about melancholic topics, but so freely that everyone can think his own part to it. At "A Moment To Be Seen" is ostensibly about this "at the right moment" recognized or revealed. If you look at today's media world, you quickly realize that many people, especially young people, are chasing a seemingly perfect ideal. Retouched photos and videos promise us picture-book utopias that simply don't exist. Maybe it would do some people good to drop their pants and focus on the real things in life. Then we might be a little more honest... and maybe a little more satisfied with ourselves.
Between "For All That's Left" and the EP "Skin and Bones" a lot has happened, of course, especially in the songwriting process. We definitely wanted to get back to our roots as an original punk rock band. "For All That's Left" was opposite an attempt in the genre "Metalcore"that we like extremely well away from punk and other genres. We love the song, of course, but we've also noticed that we definitely feel more comfortable in punk rock. But nonetheless, we still want to incorporate different styles of music into our songs, although not as intensely as we did with "For All That's Left".
LILA: Imagine you had the opportunity to play with one of your idols (dead or alive). Who would you choose and which song would you want to perform?
DAVID: Clear as a bell: Rick James - Super Freak.
LILA: "Skin and Bones" is the name of your new EP and will be released... when? What can you tell us, and your fans, in advance?
DAVID: A fixed release date of our new EP "Skin & Bones" is not fixed yet. To promote the record properly, we should be able to organize a small tour or at least a release show, which is proving to be extremely difficult, especially because of Corona. As soon as we know how things are going, especially in the cultural scene, we will get everything going as soon as possible. In any case we are already looking forward to it "Skin & Bones" with the world. One thing I can tell you in any case: Before you listen to the record, be sure to get some spare underwear. The pleasure of our orgasmic sounds leads to lust droplet release... lol!
LILA: If you had the chance to change anything in this world, what would it be?
DAVID: We would probably put an end to the pandemic in order to finally be back on stage and enjoy the musician's life like "before".
LILA: Finally, what do you want to say to your fans?
DAVID: Keep your ears up and your panties dry, we'll see you on stage soon!
Image Source: Art Of Sight Productions
Lila is out, be the beat with you!