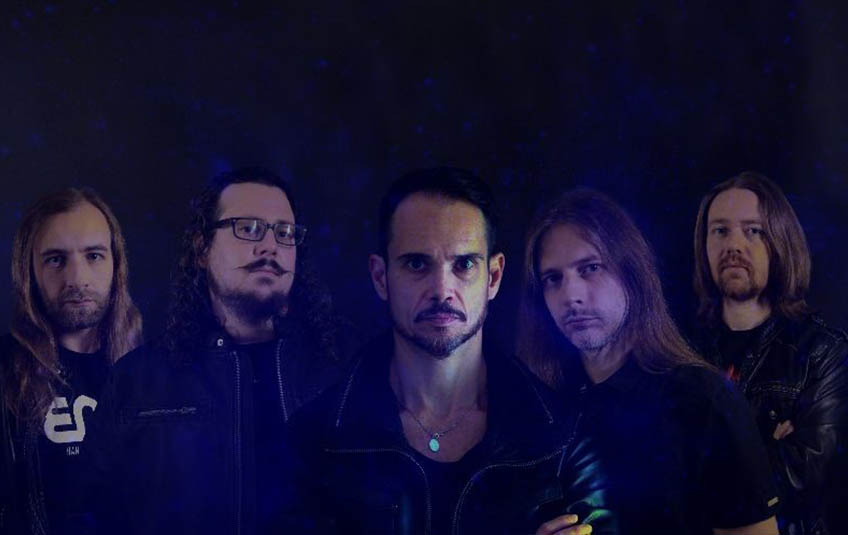 Eternity's End kündigen neues Album "Embers Of War" via Prosthetic Records an und veröffentlichen erste Single "Arcturus Prime"
German tech power metallers Eternity's End ill release the third studio album "Embers Of War" on November 26, 2021 via their new label Prosthetic Records. Matching the album announcement the band presents the first single "Arcturus Prime", which together with a guitar playthrough about Gear Gods !
Pre-order "Embers Of War" Listen to "Arcturus Prime" via Bandcamp
The band about the new signing with Prosthetic Records:
"Die Unterzeichnung bei Prosthetic Records markiert den Beginn einer neuen Ära für Eternity's End. Es gibt viele Bands auf dem Label, von denen wir Fans oder Freunde sind und es passiert genau zu dem Zeitpunkt, an dem wir Eternity's End von einem Online-Projekt zu einer echten Band machen, die auch Live-Shows und Tourneen spielen wird. Jetzt, da es eine Renaissance von klassischem Heavy Metal und Power Metal vor allem in den USA zu geben scheint, sind wir der Meinung, dass Prosthetic das perfekte Label dafür ist mit uns zu arbeiten und wir freuen uns sehr auf die Zusammenarbeit!"
About "Arcturus Prime" the band adds: "We are very proud of what we have achieved musically with the new album. It is the heaviest, but also the catchiest album we have recorded so far. There are quite a few songs with very aggressive riffs, darting drums, wicked solo duels and harmonies in the best Racer X/Cacophony tradition, epic vocals and sing-along choruses with big choirs, as well as more introspective progressive moments. The album is based on an escapist lyrical theme, with lyrics describing various fantasy, science fiction and historical events to transport the listener to another world. Fans of the first two albums will also get their money's worth with this work, but there are also some surprise moments and new elements. In addition, Hannes Grossmann has conjured up the clearest and most powerful production we've had so far."
Eternity's End were formed in 2014 by guitarist and songwriter Christian Muenzner (Obscura, Paradox, Alkaloid, ex-Necrophagist) and have gone through a series of line-up changes to perfect their sound and develop into a band that can logistically tour. The band has released two studio albums to date, one of which was crowdfunded.
With a new line-up on board, the band set to work on what would become "Embers Of War" . The album features many guitar solos reminiscent of Racer X and Cacophony and bombastic choruses in the style of Iron Savior and Blind Guardian. Combined with theatrics and storytelling that would make King Diamond proud, the results are simply stunning.
"Embers Of War" was recorded and produced between October 2020 and May 2021 by Christian Muenzner and Hannes Grossmann. The album was mixed and mastered by Hannes Grossmann at Mordor Sound Studios. Guest musicians on the choirs on all songs were Piet Sielck and Jan-Sören Eckert from the German power metal institution Iron Savior.
The eight songs of "Embers Of War" bear all the hallmarks of a future classic of the genre and will transport listeners to a world of magical wonders, far away from daily reality.
Press release: Head Of Pr
Photo credit: Justin Hombach