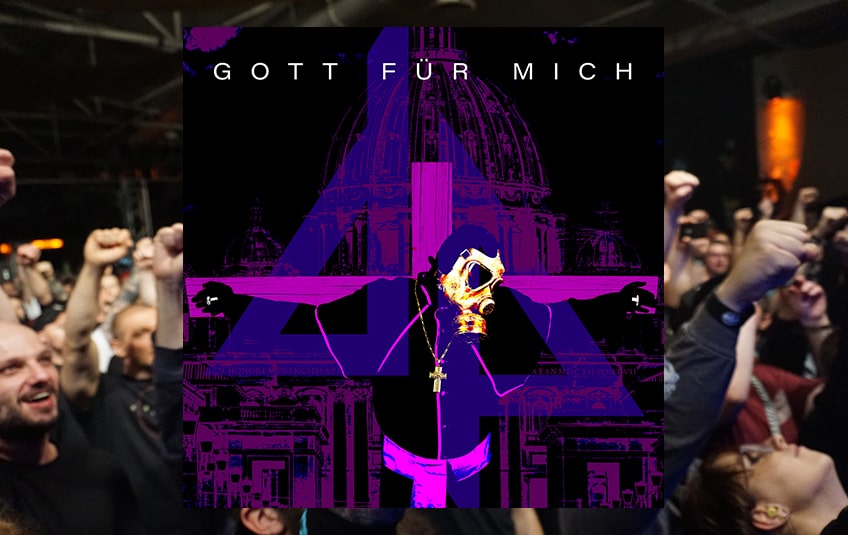 Druckphase veröffentlichen weitere, brandneue Single "Gott für mich"
Hi and welcome to Lila's news!
Not only did the first festivals for the season start in June, but the band Druckphase also continues to go full throttle and recently released their latest single " "Gott für mich"", which will hopefully appear with the recently released songs " "Apokalypse hat Zeit" as well "Ventil" " on their latest record.
Druckphase stands like hardly any other band for a uniqueness of sound that moves between different genres as well as styles. Their latest song also combines rap and vocal passages with anthemic alternative metal paired with a dystopian mood that really captivates you. Especially the synthesizer elements and the changing phases of the dramaturgy, which finally lead to the chorus, is a total package that speaks for the band. Everything is coordinated and our magazine speaks from experience when we say that the song will blow you away live.
"Gott für mich" is, if you take a closer look at the lyrics, a criticism of social structures and concepts. We work to live, we can't enjoy it to the fullest and we are confronted with images and stereotypes that we are supposed to live up to. Every day we encounter this way of life and realise that we want to break out of the routine, but cannot. The song is a reflection of everyday life and gives an incentive to question one's own life.
We recommend you keep your eyes open and listen to Druckphases new song as well as the previously released ones. You can find them on Spotify, Amazon Music etc. It's worth it!
Photocredit: Druckphase
Lila is out, be the beat with you!