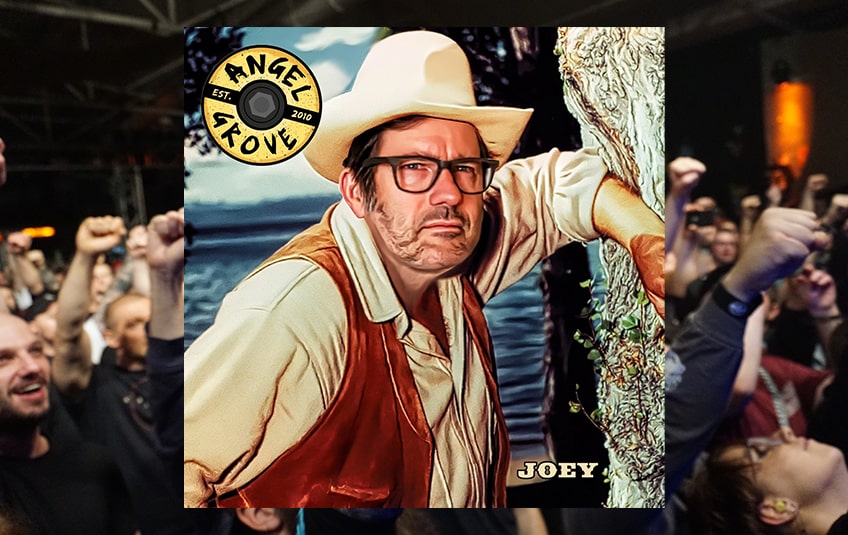 Angel Grove veröffentlichen neues Album "Joey" – Ein Album fürs Leben
Hi and welcome to Lila's review!
Well, it's been a long time since we wrote about the guys and yet they have always been active, working diligently on their music, which also leads to our review today.
Angel Grovhave released a new record.
The punk band from Euskirchen with the raw, freedom-loving sound has been in existence since 2010 and has already won the one or other Bandabend as well as fans on the Escalate Festival . Angel Grove are well known here in the Voreifel and bring classic American punk to the stages of the villages, the cities and maybe even to a big concert hall with thousands of listeners, we'll see.
Zu ihrer neuen Platte gesellt sich auch ein brandneues Mitglied hinzu, das der Band sowohl seine Gitarre als auch seine Stimme leid: Til. Gemeinsam mit Sven, der die Band auch gründete, teilen sie sich das Mikrofon und gerade bei ihrem neuesten Werk scheint ihnen dieser frische Wind gut zu tun. Ihr Sound ist viel kerniger, reifer und orientiert sich dennoch an vorangegangene Scheiben wie "Judgement Day".  Angel Grove have tried out a lot over the years, found themselves anew and honed their sound, the process of which can be heard on "Joey".
"Joey" is a colourful mixture of many different songs that are meant for life: Sometimes it's happy, sometimes it's fast and exciting, sometimes it's serious and intense and sometimes you just have to shout out loud to the world to show it that you're here. The whole thing is underpinned by their own punk sound, which is particularly evident in songs like "Chasing Headlights" or "Crowns"makes you want more. If you also look at the album cover, with the man in the hat depicted on it, you could really assume that Angel Grove with this album, a whole life is sketched out, with its ups and downs, the good as well as the bad moments. They provide the right soundtrack to accompany each of them.
We can only recommend you to listen to their new album "Joeyas well their EP "History"and see for yourself. Otherwise, be sure to check out their social media channels, Facebook and Instagram, so you don't miss anything else.
Photocredit: BlattTurbo
Lila is out, be the beat with you!