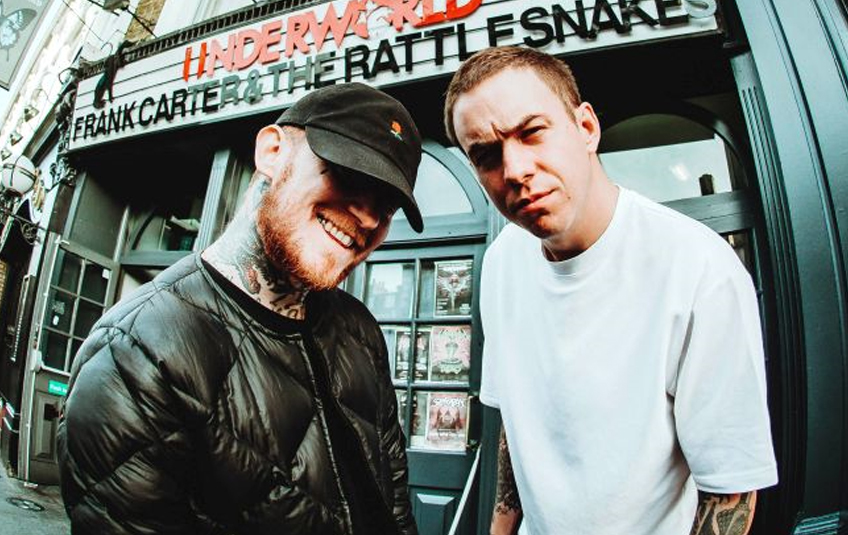 Frank Carter & The Rattlesnakes liefern brandneue Single "Parasite"
Hi and welcome to Lila's news!
It seems like yesterday when Frank Carter & The Rattlesnakes released their latest single "The Drugs". Now there is a follow-up in form of their latest single "Parasite", which denounces the modern way of dating in their usual rough tone. In a melodic way and with a lot of punk, the band talks about a toxic relationship in which one of the partners turns out to be a parasite. Singer Frank tells us:
"Parasite' entstand bei einem besonders brutalen Ausflug ans Meer, als Dean und ich uns in einer schwierigen Lebensphase befanden und uns schlecht fühlten. Es regnete eine Woche lang ununterbrochen und ich besuchte jeden Tag Beachy Head, lief an den Stränden unterhalb der Klippen entlang und starrte aufs Meer. Ich telefonierte stundenlang mit verschiedenen Freunden auf der ganzen Welt und hörte mir ihre Beziehungsprobleme an, aber ich hatte keine tröstenden Worte, keine Lösungen zu finden. Stattdessen hörte ich einfach zu und saugte alles in mich auf. Die kollektiv erlebten Schrecken des weltweiten Dating-Pools schienen die Erfahrungen zu spiegeln, die ich zu Hause gemacht hatte. Am letzten Tag der Reise begann ich um Mitternacht mit dem Schreiben, und um 3 Uhr morgens hatte ich einen neuen Parasiten entdeckt."
The band will be on tour in Germany soon:
08.11.2022 – Markthalle, Hamburg
10.11.2022 – Kantine, Köln
13.11.2022 – Astra, Berlin
17.11.2022 – Neue Theaterfabrik, München
Photo from: Birdie Florence
Lila is out, be the beat with you!