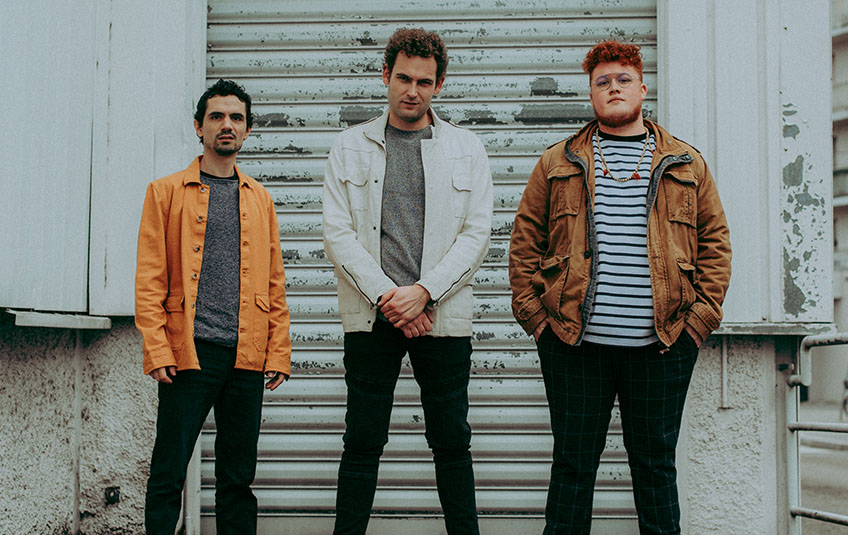 Burning Birds announce new album "Where We Belong" + release party
Hi and welcome to Lila's news!
Dynamic alternative rock meets an irrepressible, driving energy: this description fits the sound of the band Burning Birds , who present their debut album, "Where We Belong, on March 25.
Burning Birds was formed in 2019 in France and consists of Julien Rambaud (vocals/guitar), Leo (with accent) Gross (drummer) and Yohan Gomar Revel (bassist). With their EP "Take A Ride" the band gave a first glimpse of their versatile sound, now they are expanding it with their latest work. Two singles, "Out of the Cage" and "Brother" have already been released, giving fans another energetic mix of alternative rock and punk to look forward to. Julien tells about it:
"Wir denken, dass dieses Album eine Art Road Trip ist, wir haben es als eine Abfolge von Geschichten konzipiert, die wir demjenigen erzählen, der es sich anhört, eine Abfolge von Landschaften, die es erlauben, starke Emotionen zu leben und zu träumen. Es gibt das, was wir hören, was wir sehen, und oft gibt es etwas Ergänzendes, die andere Seite von dem, was wir sagen, was nicht unbedingt gesagt wird, und es wird auf diesem Album durch etwas Instrumentales passieren. Es gibt eine Verbindung zwischen den Liedern in der Art, wie man über sie nachdenkt, und doch werden sie dich jedes Mal ganz andere Dinge erleben und fühlen lassen. Jeder Song existiert unabhängig von den anderen, erzählt seine eigene Geschichte und ist doch Teil eines Ganzen."
We can only recommend to listen to it, it's worth it. Insider tip: If you are in Strasbourg on March 25th, don't miss the release party at Maison Bleue! Tickets are available here..
Photocredit: Jody Two Wolves
Lila is out, be the beat with you!