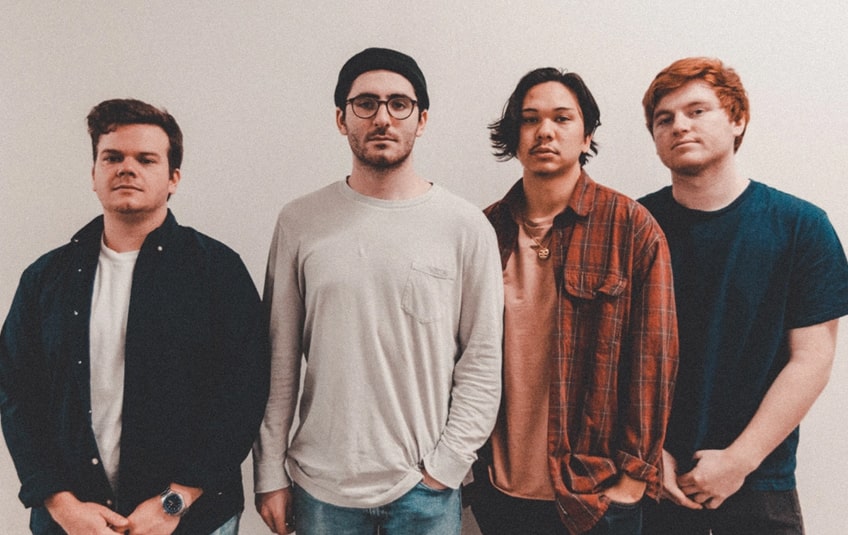 Young Culture soon to unveil their latest work "(This Is) Heaven"
Hi and welcome to Lila's review!
Fresh, laid-back pop rock sound with a dash of talent: what more could you ask for? For a good start into the new week, today we want to present you a sound, or rather, a new EP. My Immortals, look forward to the brand new record from Young Culture!
Young Culture is an up-and-coming young band from New York. Founded the "Quartet" from school friends Alex and Gabewhich have already been together on stage for quite some time. So the two - man band quickly developed into a quartet. Just founded the guys released their first songs and with "You" released their debut album in the summer of 2016, shortly followed by the five-song EP "Blue". After the EP, the guys first realized themselves, quite untypical, in many other genres. So they let their creativity run free and banned their way through the most diverse "Neighboring Music Cultures". One of these stops you put in hip-hop, for which you wrote numerous songs. Despite their fairly young age, the lyrics seem very mature and radiate a certain casualness, which is also reflected in their brand new EP "(This Is) Heaven" reflects. The good piece finds its release on January 18 this year. With a very clear, soft and distinctive sound, the band delivers a sound reminiscent of hot summer days.
Our highlight of the disc is the song "Drift". The song is not only characterized by a strong dynamic, but was also written by Derek DiScanio (State Champs) and Sam Guiana (Seaway, Coldfront) co-produced. About the upcoming release, told Alex following:
"We're so grateful to the people who take time to check out our music as well as our fans who've been there since day one. This is just the beginning, we promise. There is so much more ahead."
We are from Young Cultures brand-new EP and are looking forward to the "(This Is) Heaven" to see in the CD shelves of the markets. Absolute buy recommendation!
Lila is out, be the beat with you!