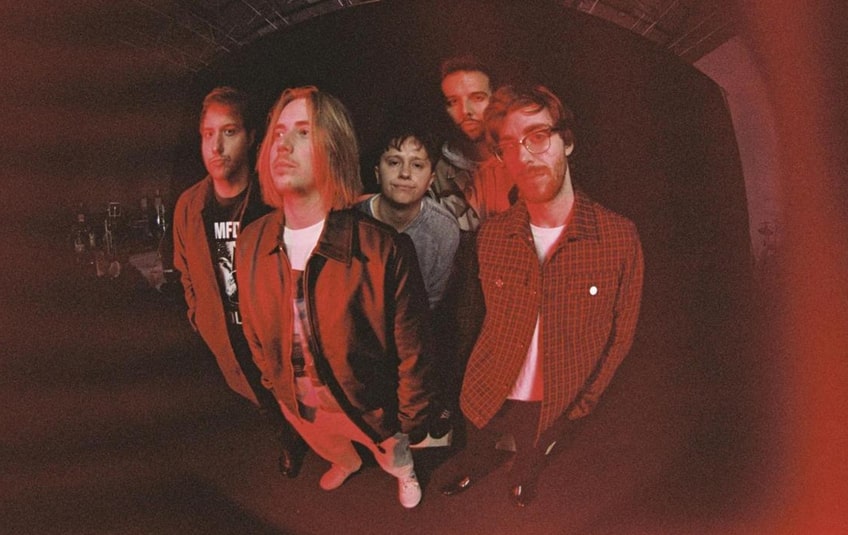 Nothing But Thieves unveil new album "Moral Panic" in two days
Hi and welcome to Lila's review!
"Is Everybody Going Crazy?"
In view of the current situation, some of you may have asked yourselves this question. You are not alone in this, because the British rock band Nothing But Thieves dealt with this topic in her song "Is Everybody Going Crazy?" from their soon-to-be-released new album "Moral Panic". The song, which talks about the behavior in our society and escape from reality, provided an answer not only for us to the question posed earlier, but also for 13.5 million people who have streamed the single since its release (March 18). The quintet has returned in full and faces 2020 with their brand new album "Moral Panic".
Nothing But Thieves is a band that we have always followed since its inception and that is always good for surprises. Between alternative rock, indie as well as pop, the band carries an honest and very personal sound that they have already shared live with fans around the world. The quartet does not stop at a certain point, but develops its sound from album to album. This development has also not passed the band members without a trace and you can tell that Nothing But Thieves from a suburban band from England to a solid international rock force. With this drive the band tries to shape their world and make with their new work "Moral Panic" the first step.
With "Moral Panic" , Nothing But Thieves breathed life into a real problem, which we all face nowadays. In this album describe Nothing But Thieves the doubts as well as fears that keep you up at night, but also wishes as well as moments of happiness that make us forget everyday life and packs them into a total of eleven songs. "Moral Panic" makes it clear how much the band has changed, delivering a wide range of different styles from their homegrown alternative rock/indie sound to hip-hop, R&B and pop. Conor (singer) once mentioned that his music is influenced by constantly changing artists or bands and thus the sound of Nothing But Thieves transforms. It feels like the new album is a snapshot of the band and their opinions, ideas as well as hopes. And it is. "Moral Panic" is an independent work, which is presented from the perspective of Nothing But Thieves describes the world in its details and thus strikes a chord with the times.
Next Friday the 23rd of October the new album will be released via Sony. For the release, the guys have come up with something special and play as part of the livestream series "Live From The Warehouse" three concerts, for which they have put together individual setlists that include not only new songs from the album "Moral Panic" but also newly arranged songs, cover versions and the most popular songs from the last two albums. The concerts will take place on October 28th and 29th and can be seen online two weeks after the broadcast if you don't get a ticket. Here you can get to the tickets.
Nothing But Thieves – "Live from the Warehouse"
10/28/2020 - 1:00 PM
10/29/2020 - 9:00 PM
30.10.2020 - 02:00
But that's not all! The guys also announced a European and UK tour for the fall of 2021, which will also make a stop in Germany. Here you can go to the tickets.
24.10.2021 Wiesbaden, slaughterhouse
26.10.2021 Leizig, Täubchenthal
28.10.2021 Berlin, Columbiahalle
02.11.2021 Munich, Tonhalle
11.11.2021 Cologne, Palladium
My Immortals, "Moral Panic" is an album that should definitely be heard and gets from us the predicate: Absolute buy recommendation! Save the date: October 23.
Image source: Jack Bridgeland
Lila is out, be the beat with you!