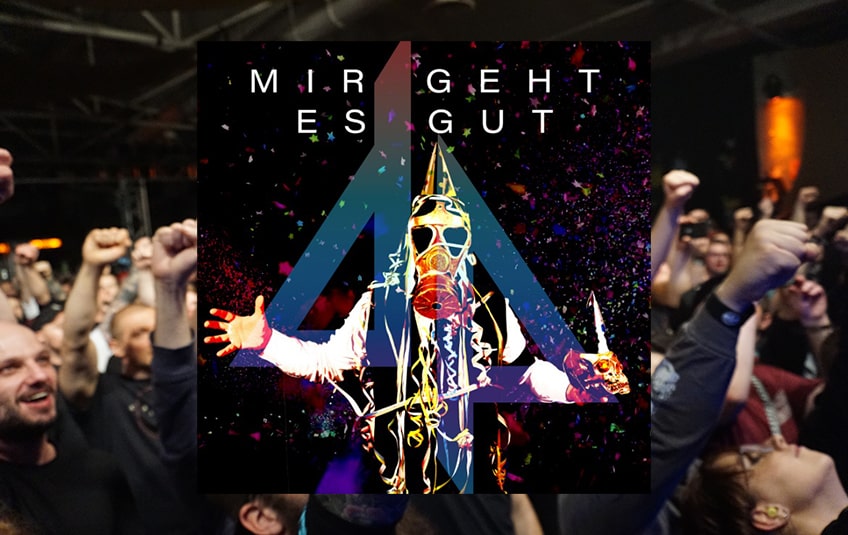 "Mir geht es gut" – Druckphase melden sich zurück mit brandneuer Single
Hi and welcome to Lila's news!
You could think that the guys do nothing else, because once you don't look, a new single is out. With "Mir geht es gut" the band Druckphase has announced a real wake-up call, which, on top of the singles already released, lets you dive deeper into their sonic universe and look forward to what hopefully is to come - An album? We will see.
Right from the start, the band takes you into a slightly spherical atmosphere, which quickly turns into an irrepressible mixture of insistent guitar riffs and tempo-setting drumming,supported by the words "Mir geht es gut" sounding as a wake-up call. "Mir geht es gutLike the singles that have already been released, "The Last Days" has a post-apocalyptic atmosphere that runs through it like a common thread. You can look forward to strong alternative metal paired with a sound that is very clearly Druckphase .
In their latest single, there is also a bit of social criticism, or criticism of religion. Practising a religion and doing things whose actions are not questioned and simply carried out just because someone or God says you should do it, is an easy way to blame it on the religion, especially with the consequences that follow. "Mir geht es gut" shows that it is important not to act blindly, but also, whether religion or not, to think about it and take responsibility. Also, of course, to be self-aware. Since we also like to remain human beings "mit schlechtem Gewissen".
If you haven't seen the guys live yet, we recommend you do so at the Travo 61-Festival . In keeping with their motto, from friends for friends, the cult festival from Frechen will take place next weekend and will be hosted by Druckphase , who opens punctually at 4 pm. You can find more information here: www.trafostation61.de
My Immortals, have you listened to it yet? If not, then definitely catch up and listen to their new single as well as the last ones they released. Absolutely recommended by us!
Photocredit: Druckphase
Lila is out, be the beat with you!