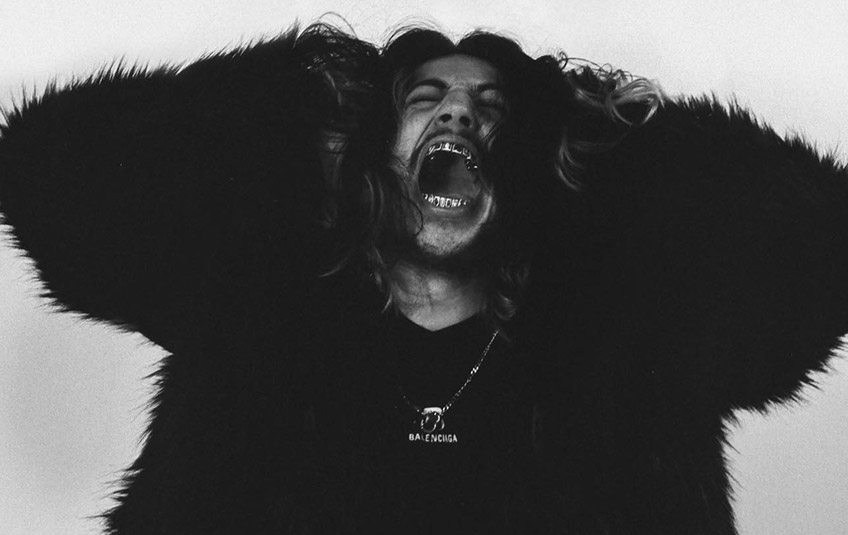 KXLLSWXTCH shares his multi-layered sonic universe with new album "The Walls Have Eyes" + music video "Bombs Away / Vacant".
Hi and welcome to Lila's news!
To coincide with the release of his music video for the double - single "Bombs Away / Vacant", the second studio album of the musician KXLLSWXTCH is released today, marking another era of his unstoppable creativity. The singer and rapper from Miami shows in his new album an unusual perspective on the world, which he feeds with experiences from his life.
Duly named Jonathan Robert Whitmer, he started his music career under the name KXLLSWXTCH in 2017, bringing together different genres of music. From rap to rock and alternative rock as well as pop, his music can be described as an emotional journey that conveys the full force of his feelings to the listener. This is not surprising, as he is no stranger to topics such as addiction, poverty, violence and homelessness. KXLLSWXTCH has a lot to tell, which he does with success through music. In 2020 he was signed by the music label KILL! Signed, through which he was also released his new album "The Walls Have Eyes".
His 20 million followers on Spotify can definitely look forward to an album that once again leaves genre conventions behind. It's dynamic, energetic and relies on the artist's incredible creativity, which once again leads into a sonic universe far from our world. From dark moments and dramatic melodies, KXLLSWXTCH also digresses to warm, familiar feelings like love, which he addresses in songs like "Oh... Love?". You can feel that music is like therapy for him and that he wants to give something back to the listener. About the new single "Bombs Away / Vacant", which was released as a split video, he says:
"Wo ich auch hingehe, überall habe ich das Gefühl, dass die Welt gegen mich ist, dass andere Menschen und jede negative Energie hinter mir her sind. Wherever I go, I have the feeling that the world is against me, that other people and every negative energy are after me. The discomfort that this fear brings is the constant feeling of being watched while someone is waiting for me to destroy myself and become human waste." 
KXLLSWXTCH has once again managed to capture the listener not only musically but also lyrically and immerse him in his world of thoughts. That this almost bar infinite creativity with "The Walls Have Eyes" is just at its beginning, the artist makes clear with this album. An honest work, which we can only recommend!
Lila is out, be the beat with you!