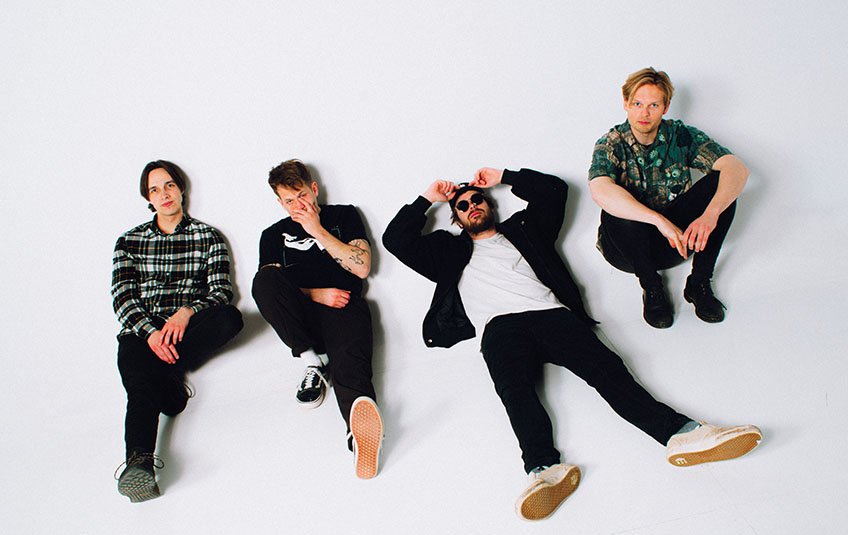 Bony Macaroni unveil their debut album "The Big Bucks" - An anthemic punk album with personality
Hi and welcome to Lila's review!
Bony Macaroni will release their debut album "The Big Bucks".
That's right, the band, which has one of the coolest names ever, presents their long-awaited new album, "The Big Bucks, , with which they mix up the punk. The first singles and music videos have already been released, and now the rest of the eleven songs will follow, which fans can definitely look forward to.
Founded in the Netherlands, Bony Macaroni play a mixture of pop punk, rock and emo, which they wrap in a free-spirited and raw sound. Light and carefree, it can be described as a sound that washes away the worries of everyday life in a big wave of memorable melodies and catchy choruses. Bony Macaroni pay attention to both the small and big sounds, creating stories around them that they draw directly from their own experiences. This perfectionism combined with their looseness make Bony Macaraoni an insider tip with potential for success.
In "The Big Bucks" in particular, they take this and create a themed album that is already one of our favorites of the year. Musically, each song fits seamlessly with the other and at the same time stands for itself as its own universe of sound. It can be imagined as if you would open a book with many short stories, which, however, reflect a multi-layered picture as a whole. It is coherent, versatile and at the same time connected with an informality that makes you want more.
But not only musically, but also lyrically you get to hear here a work on a high level. The album, in comparison to their laid-back sound, addresses the topic of capitalism and what it really means to be dependent on money. It is a topic that has often been described as well as sung about in punk, but not in the way Bony Macaroni talk about it. The most appropriate is the statement of singer and guitarist Stefan (Bony):
"The story is based on a period of time between 2010 and 2020. I had a whole series of experiences during that time that made it feel like I lost everything. The experiences were probably set in motion by the 2008 financial crisis and unfortunately I felt the effects of that for most of my teenage years. I watched my parents work their way to the point where they became ill. My dad worked two jobs, one during the day and one at night, just to be able to pay the bills. But even though it felt like this situation was hopeless, they got out of it. Capitalism is a ruthless and vicious system. And although it promises that hard work will be rewarded, that's exactly what doesn't happen. It only fuels greed and egomaniacal behavior. I believe that as long as we don't break out of this system, we'll keep experiencing crises like this."
Bony speaks here of his own experiences with the subject and transforms them into something positive that others can identify with. "The Big Bucks" is therefore not just a good album, but also a work that gives listeners an outlet for hard times. Like this story, there are therefore many others on their new work, which also take up other topics such as toxic relationships, bad jobs or vicious cycles of life. It is thus an album of life for life and packs these into anthemic punk numbers that transport the listening experience into your own living room.
An absolute recommendation from us!
Photocredit: Wout van Heck
Lila is out, be the beat with you!