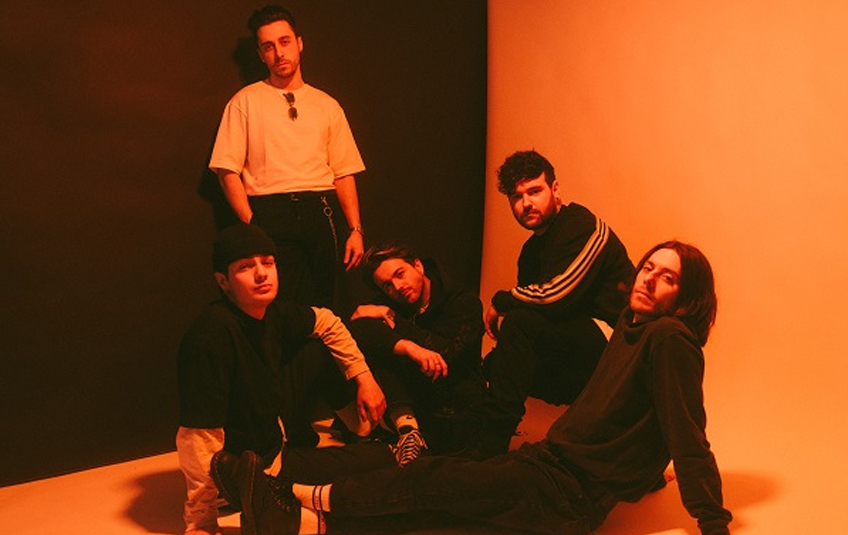 Boston Manor release new EP "Datura" this Friday
Hi and welcome to Lila's review!
It seems like yesterday when Boston Manor on the Newcomer Stage of the cult festival Rock am Ring appeared: energetic and passionate, they captivated the audience with their performance, who gradually came to the stage in droves. After a spirited festival summer and a tour with Neck Deep Germany, the band is now coming back to Germany for selected concert dates and not only with Alexisonfirebut also a new album, which they will release this Friday.
Boston Manor are now celebrating with "Datura"From their hometown of Blackpool in England, the band moved out into the world, to big stages and festivals after signing with Pure Noise Records, gradually growing their international fan base. With the growing note and experience they have gained over the years, they also seem to be manifesting their own style, which they duly present with their new EP.
"Datura" is a short preview of a band that has found itself. An emerging dark atmosphere, which has become the band's trademark, tells a story from the first song to the last, which the band take up in their new work. It is a story about despair, love and trust, which draws you into the cold night hours and gives you a little warmth with its sounds. With "Datura", the band has created an album whose name does justice to the plant that literally puts you in a rapturous state while listening. This is supported by the seamless transitions and the intermediate tracks, which underpin the raw mood.
Between post-hardcore, rock and pop you get to hear a band that releases their most focused album to date. It seems as if Boston Manor has found their own style, which was already hinted at in their predecessors. Especially their way of playing with loud and soft sounds gives "Datura" even more depth and is heard on songs like "Floodlights on the square" that is one of our absolute highlights.
The new album was produced together with Larry Hibbitt, guitarist of Hundred Reasons and producer and writer, in Brixton, who has already worked with bands like Nothing But Thieves together:
"We didn't really do any writing for almost all of 2020," says Mike Cunniff, "and that gave us a bit of a reset. Through working with Larry, we found what we felt was the most concentrated essence of Boston Manor. The EP was the perfect jumping off point, and we wanted to carry on doing more of that. It feels a lot more refined - we wanted fewer songs so that we could be a lot more intentional".
Even though it is not an album, Boston Manor show a holistic concept with their new EP, which is coherent in itself and captivates the listener. "Datura" clearly shows where the band wants to go and gives one more reason to get the new disc to support them on their journey: Album Pre-Order
Lila is out, be the beat with you!