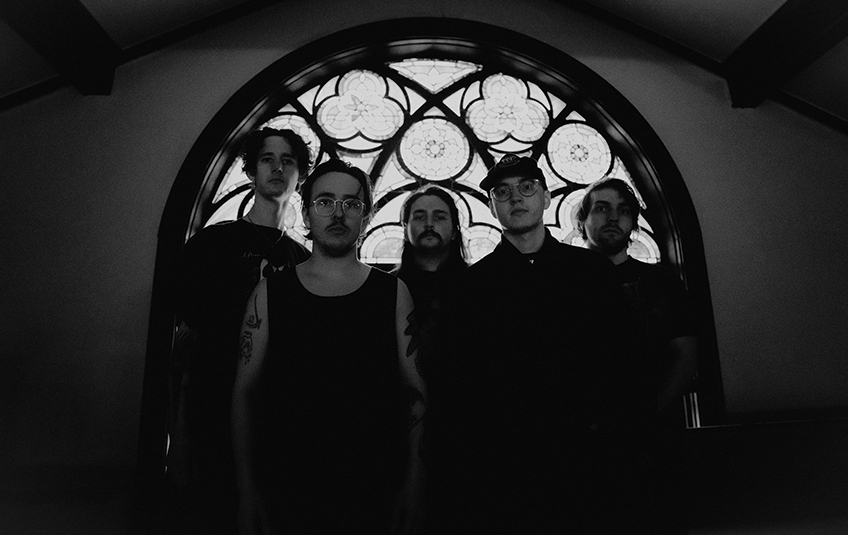 Chamber present second studio album "A Love To Kill For
Hi and welcome to Lila's review!
"A Love To Kill For" - Friday sees the release of the new album from Chamber, who not only put a thematic emphasis with this title, but also use it to announce their dynamic sound. It will be extreme, versatile and above all loud.
You should definitely listen to this.
With their new album, the Nashville-based metalcore band announces their return and releases it on July 14 via Pure Noise Records. For their dynamic, genre-spanning sound, the band is not only appreciated by their fans, but also in the scene. Especially the tours with Wage War or Counterparts show Chamber as an up-and-coming band in the metal genre, which will surely play big headline tours with their potential.
"It's an album about people getting lost or mired in bullshit, whether that's addiction or narcissism or selfishness. There are all sorts of ways the people you love can fail you in search of themselves, and ways people don't come back from that", Gabe Manuel (guitarist)
On their latest album Chamber and clears up with false promises of others, inner turmoil and doubts. An intricate, harmonious chaos of different genres, rhythms and sounds awaits you in "A Love To Kill For", which despite its harshness gives comfort and encouragement. The band itself is the best example of not giving up and going on, having started small in the Nashville scene and now being on international stages themselves. Especially songs like "We Followed You to the Bitter End", "When Deliverance Comes" but also "Devoured" with Matt Honeycutt from Kublai Khan TX present an aggressive mix that picks up their development of the last years. The band tells about their song "Devoured":
"Devoured' is essentially about people who don't know when to give up on something. We wrote the whole song at the studio and tried to turn up the extremity in every way possible. Some skeletons for songs on the record were written beforehand, but this one was written in the studio in roughly an hour while we were jamming in the live room."
With "A Love To Kill For" Chamber bring their fresh deathcore sound directly to your home and provide variety this weekend. We can only recommend you not to miss their new record and listen to it on Friday. It's worth it!
Lila is out, be the beat with you!