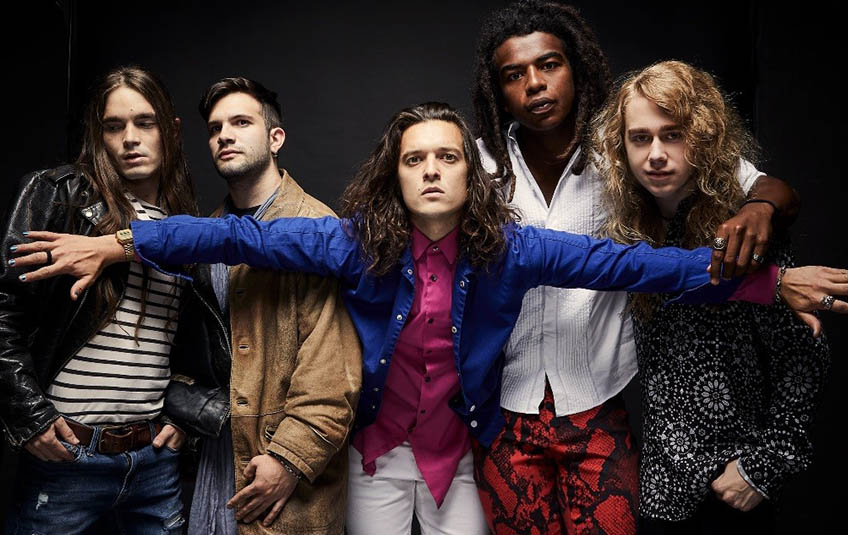 Classless Act release new album "Welcome To The Show" this Friday! + Our "Album Of The Month"
Hi and welcome to Lila's review!
"Welcome To The Show" - my Immortals, as Classless Act release their debut album this Friday and invite you all to celebrate. With them, a few exciting surprise guests, a good rock sound and lots of joie de vivre.
But, who is Classless Act?
The band met virtually in 2019 and even though the individual members come from different backgrounds, they have found a common ground that unites them all: music. It didn't take long for the musicians to meet in Los Angeles, write their first songs, which was followed by their first record deal with Better Noise Music . The boys certainly didn't see that their career would take such a direction right from the start. Compared to their sound, however, one might ask, why not earlier? With a lightness and maturity in their music that I rarely get to hear, the band manages to create such an intense atmosphere that gives you the feeling of freedom.
Seen it? Classless Act have something special about them and convey pure harmony with their songs, which also passes on to the listener. Consisting of outstanding talents that all stand out in their own right in the individual songs, the band unites them and creates a dynamic interplay that has become their trademark. This includes Derek's raspy voice, Dane and Griffin on guitar, who literally play the highlights for each other, bassist Franco, who lends the necessary volume to the lightness of the two, and finally drummer Chuck, as the heart of the sound.
Five artists, twelve songs and so much to tell. From wisdom from stories written by life to anthems like " "Circles", which open up a whole new world, you will find in the Classless Act new album. From dynamic, crazy, emotional to butt-kickin rock'n'roll, the band offers a wide range of their skills, where you will also find your latest summer soundtrack.
I can especially recommend the introductory song to the new album, which already gives you a first taste of what you can expect: Pure rock wrapped in anthemic, passionate songs that make it hard to stay still. I'm talking about experience. Not only does the opener really shake you up, no, Vince Neil (singer of Mötley Crüe) lends his voice to it. With such an all-star cast in the first song, which doesn't flatten out in the second song with Justin Hawkins either, the band has already achieved more in its short history than you could wish for.
But even their songs without a star cast are good enough to keep up with the greats, for example the ballad-like piece "On My Phone"", which captivated me from the first note, or the last song "Thoughts From A Dying Man", which has become one of my favourite pieces on the whole disc with its dramaturgy.
The album was created with the world star producers Bob Rock, Michael Beinhorn and Joe Chiccarrelli, who recorded the album together with the boys in the studio. They have already worked with Soundgarden and The White Stripes , to name a few names. The result, " "Welcome To The Show" , is not to be missed on Friday!
If any of you can still make it to America, I definitely recommend going to see them at one of their shows with - brace yourselves - Mötley Crüe and Def Leppard and see the spectacle live. As a magazine, we maintain that Classless Act belongs to the generation that is catapulting rock back to the top of the world charts and disproving the "Rock is dead" thesis with their music. We look forward to hearing more from the band in the future and who knows, maybe we'll get a collab with The Struts or Ozzy Osbourne...!
Our "Album of the month"!
Photocredit: Travis Shinn
Lila is out, be the beat with you!