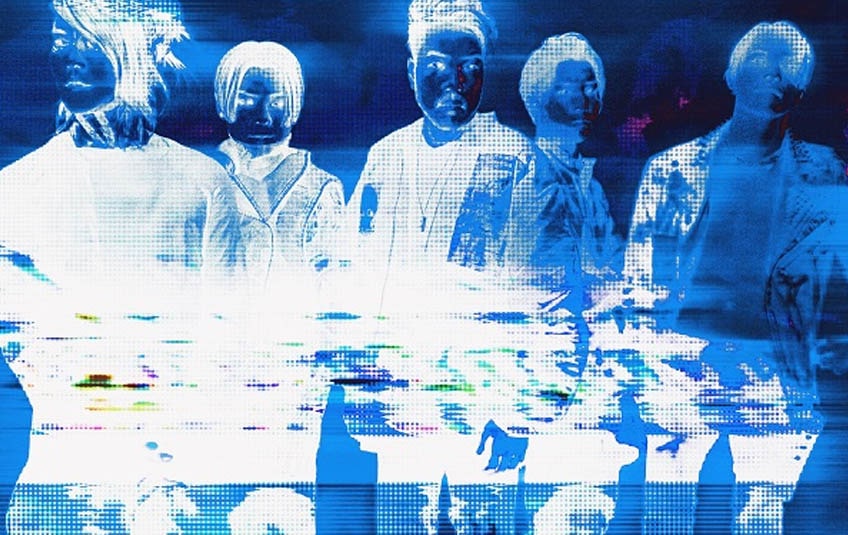 Ken from Crossfaith in an interview! - All about the new tour and their single "Endorphin
Hey and welcome to Lila's interview!
At the start of their upcoming "Synchronicity" tour we had the opportunity to talk with Ken from Crossfaith to speak.
Thanks to Eros from KINDAwho has initiated the whole thing! We hope you like it and wish you a lot of fun with the interview:
Here at first the translation according to the sense. The original is behind it.
LILA: Crossfaith has existed for several years and has already faced the most diverse situations. What was the best and what was the worst thing you experienced together as a band?
KEN: We have been playing for over a decade as Crossfaith, have had so many experiences and shared so many memories. So it's difficult to choose one thing. If I had to say what has been the best so far, it is that we are still playing music with the same members. Me, Teru and Kazu have been friends for almost 20 years, it's more like family than just friends, and Tatsuya & Hiro are also the same. Sometimes it's still difficult to understand everything about each other, but we still do. It's the most important thing, I think.
The worst was when Kazu 2014 had a hemorrhage. At that moment I felt powerless and all I could do was pray. And he didn't give up and was still playing music. That was definitely the worst thing, but at the same time it was very important to bond us more again.
LILA: After the success of your latest album "Ex-Machina" in 2018 you recently released your brand new single "Endorphin" with the words "Do you want a new acid?" published. What do you want to convey with this message and what is the story behind the song?
KEN: People always have trouble expressing themselves, I do too. Some people take drugs and some people get tattoos to feel something that proves who they really are. I think it doesn't help directly, but those moments of struggle will lead you to the place where you are meant to be.
"Kids want a new acid" has a double meaning, one is the thing I just described as drugs or tattoos. And secondly it means: "People needs our music for getting high".
LILA: For more than a decade you've been playing in the same constellation as a band, which isn't really typical anymore. Can you tell me what keeps you guys together all this time? And is there one thing you really like to do together besides music?
KEN: A real band can't replace any members, and that's the most important thing about the band. We help each other and try to understand and trust each other. I can't even imagine if if we had other members there would be no Crossfaith would be. We make music together and want a movement through Crossfaith start. For this reason we are starting our own label "Species Inc. This label will also do some other things. Keep an eye on us.
LILA: Together with Ocean Grove and Black Futures you have started your new european tour called "Synchronicity" started. What are you most looking forward to on this tour?
KEN: It's on the way to our destination and the place where we also wrote the new song "Endorphin" can play. We will return to European summer festivals, so this tour combines reunion with our own fans and also approaches new fans.
LILA: If you had the opportunity to meet your personal idol, who would it be and what would you like to do with him or her?
KEN: My idol is Corey Taylor from Slipknot. I want to work with him and have him for the show as well. He is my inspiration and I learned so many things from him like being the strong front man. He always thinks about the fans and is also the connection to them. I want to be like him.
LILA: I noticed that you all uploaded your posts on Instagram three times, which not only seems a little cryptic, but also made me curious: Can we have a brand new Crossfaith era expect how one of your posts "New era has just begun" announced? And if so, is there perhaps a new album in sight?
KEN: Yes, we left the major label and started our own label. We will release a new EP this spring. I hope more people will get to know us and experience our music.
LILA: Anything else you'd like to share with your fans?
KEN: Thanks for reading, come to our show and have a great time with us!
Lila is out, be the beat with you!