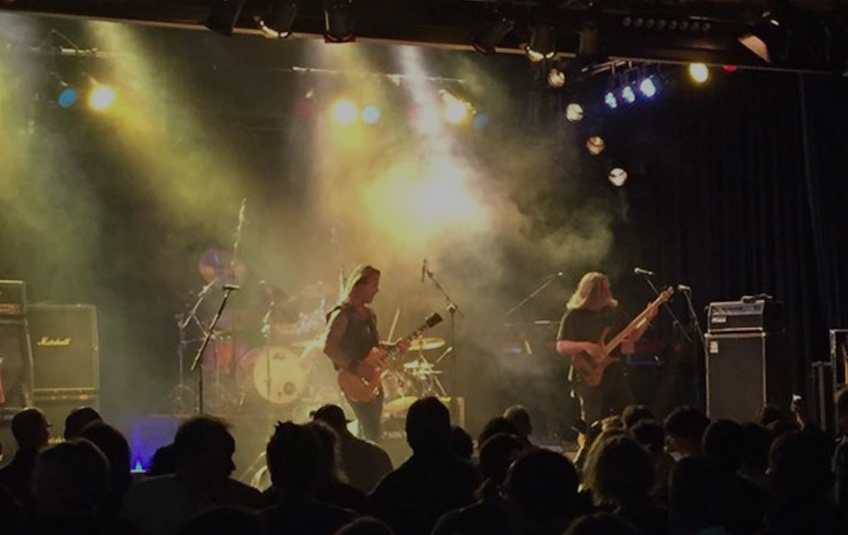 This is Vanity Sane - A Band Review
Hi and welcome to Lila's review!
Today we would like to introduce something new to you. The guys from Vanity Sane play bluesrock with heart and soul. We were allowed to get to know the band and can only recommend you to listen in. The band was founded in 2008 and plays together in the current line-up for 5 years. They only play their own songs, which are written and composed by themselves.
Gert Steinwartz is the initiator, idea generator and motor of the band in one person. With a lot of charm and rocking interludes, he manages to carry away the audience live and heat up the atmosphere in the hall so that it even makes hard rockers take off their jackets.
Patrik Barzen (bass/vocals) and Thomas Diemer (drums/vocals) create such a perfect, snotty, ingenious beat that you wonder how that's possible at one of the guys' concerts. Patrik Barzen has before the time with Vanity Sane played in different bands like "Chrizzy Why`s". Drummer Thomas Diemer joined the band at the end of 2009 and plays his instrument with heart and soul. Vanity Sane is a real insider tip and you should definitely listen to the guys live.
Image source: vanitysane.net
Lila is out, be the beat with you!