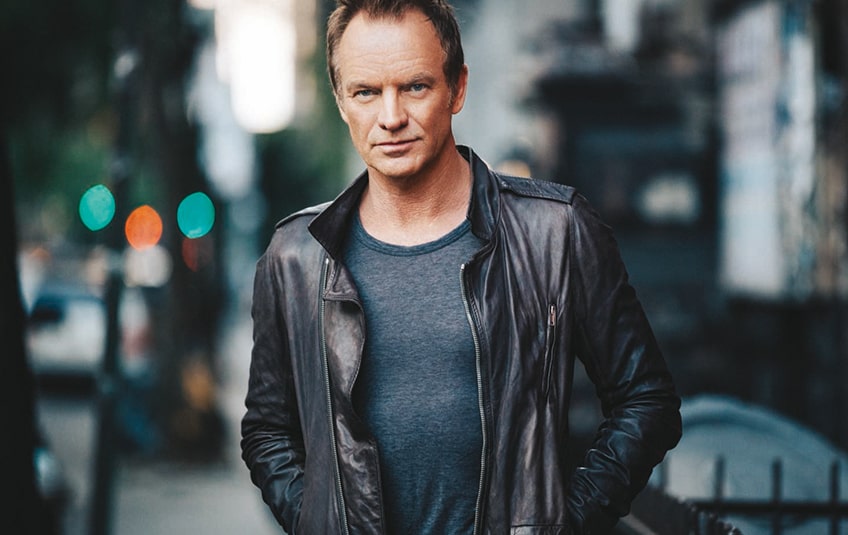 The winning station of the Sting Radio Lottery has been determined: Sting will play an acoustic set live today at Antenne-Frankfurt
Gestern Abend war es so weit: Der Deutsche Radiopreis 2016 wurde in Hamburg verliehen! Neben Live-Performances von Frances ("Say It Again") sorgte vor allem Sting für ein absolutes Highlight. Mit der Performance seiner aktuellen Single "I Can't Stop Thinking About You"aus dem kommenden Album "57th & 9th" (VÖ: 11.11.) und dem Song "One Fine Day" begeisterte der legendäre The Police-Frontmann die geladenen Gäste und das Publikum vor den Fernsehern und am Radio. Sting wurde vom Radiopreis-Beirat mit einem Sonderpreis für sein musikalisches Gesamtwerk ausgezeichnet. Am 11. November erscheint sein brandneues Album "57th & 9th", das erste Pop-Rockalbum der Ikone seit über einem Jahrzehnt!
Nun folgt heute bereits das nächstste Highlight: Während der Verleihung des Deutschen Radiopreises 2016 wurde der Gewinnersender der STING RADIO LOTTERY ermittelt: Alle daran teilnehmenden Radiosender deutschlandweit hatten die Chance, einen exklusiven Senderbesuch samt Akustik-Set des britischen Superstars Sting zu gewinnen. Der Gewinnersender wurde von Sting persönlich per Zufallsprinzip gezogen – und gewonnen hat: Antenne Frankfurt. Schon heute bekommt Antenne Frankfurt Besuch von Sting, der zum ersten Mal überhaupt bei einem deutschen Radiosender ein Akustik-Live-Set spielen wird.
Sting hat im Laufe seiner Karriere 16 Grammys gewonnen und mehr als 100 Millionen Tonträger verkauft. Die Liste seiner Auszeichnungen kann sich sehen lassen: Mitglied der "Rock and Roll Hall of Fame", drei Oscar-Nominierungen und 2003 von der Queen persönlich zum "Commander of the Order of the British Empire" ernannt. Seine Songs und die seiner ehemaligen Band The Police sind seit Jahrzenten nicht aus den Radioprogrammen wegzudenken.
Sting live beim Deutschen Radiopreis 2016 – "One Fine Day"
Sting live beim Deutschen Radiopreis 2016 – "I Can`t Stop Thinking About You"
Das Video zur Single "I Can`t Stop Thinking About You" aus dem kommenden Album "57th & 9th" gibt es hier zu sehen
Press release: Universal Music Group
Bildquelle: Eric Ryan Anderson