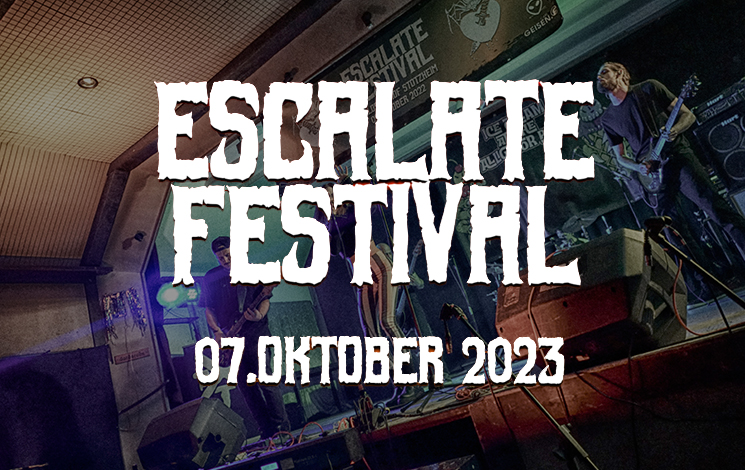 The Escalate Festival in Stotzheim invites you: A Saturday in the name of punk and rock
Hi and welcome to Lila's news!
The Escalate Festival calls and the spectators follow:
In seven days fans of underground punk and rock can look forward to an indoor festival of a special kind. The Escalate Festival will take place again this year and invites together with ten bands to an unforgettable Saturday.
In the former cinema of Stotzheim, the Klosterhof, the festival takes place and offers a stage to the scene from the area. Punk and rock music is brought up close to the audience in a personal atmosphere, who can expect an unforgettable experience. Together with the bands there will be partying, laughing and making memories from 13:00 until deep into the night. Not only are we looking forward to the many talents on stage, but also to the moments we will share with you.
In addition to a diverse lineup of bands on site, there will also be merchandise from them and the festival. There you can stock up for the upcoming winter with CDs, shirts and vinyls, which will also be signed. Of course, an Escalate Festival shirt will not be missing either.
We can also recommend you to try the culinary offer. Directly in the monastery courtyard itself is a restaurant where you can get drinks and home cooking.
The Escalate Festival opens the indoor festival season next Saturday, October 07 with a bang, that much is certain. We are looking forward to welcoming you on site in large numbers!
Here again all information at a glance:
Location: Stotzheimerstraße 36-38, 53881 Euskirchen
Admission: 12:00
Start: 13:00
Tickets: 15€, on site
For more information please go here.
Lila is out, be the beat with you!