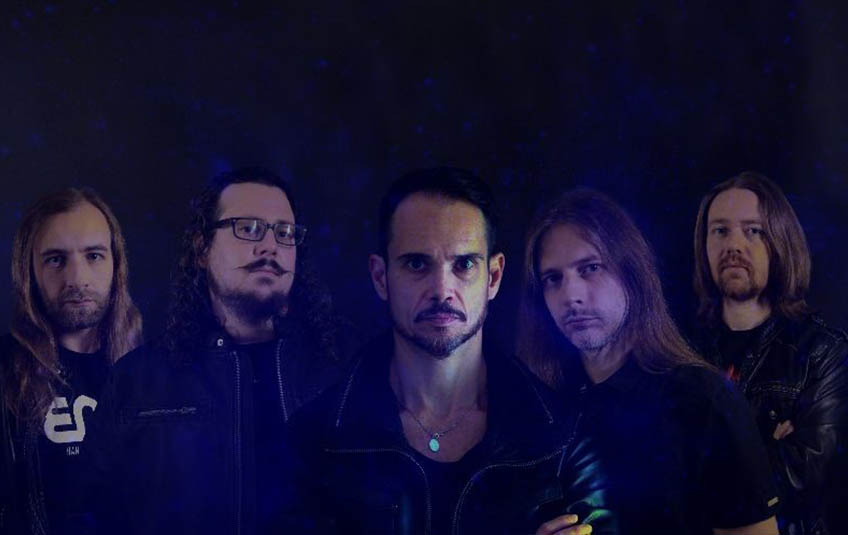 Eternity's End release "Deathrider" new single and visualizer
German tech power metallers Eternity's End released the new single "Deathrider", which premieres along with a visualizer via Metal Injection ! "Deathrider" is the second single from the upcoming studio album "Embers Of War", which will be released on November 26, 2021 via the new label Prosthetic Records .
Pre-order "Embers Of War"
Christian Muenzner (guitar & keyboard) about the song premiere:
"Our second single Deathrider is a straightforward heavy metal anthem and one of the most direct songs on the new album. It was the first track we wrote for the album, and like many songs on "Embers Of War" it tells a fantasy story inspired by comic books and video games. It's about an undead kilt of bikers who are resurrected on every anniversary of their legendary death race to fight for the title again. Musically, the goal was to combine the wild and aggressive riffing of bands like Bewitched or Savage Grace with the twin guitar acrobatics of bands like Racer X or Angra and the majestic vocal melodies of our singer Iuri Sanson. Although the song is very direct and catchy it contains some of the most technical guitar parts on the whole album!"
Eternity's End were formed in 2014 by guitarist and songwriter Christian Muenzner (Obscura, Paradox, Alkaloid, ex-Necrophagist) and have gone through a series of line-up changes to perfect their sound and develop into a band that can logistically tour. The band has released two studio albums to date, one of which was crowdfunded.
With a new line-up on board, the band set to work on what would become "Embers Of War" . The album features many guitar solos reminiscent of Racer X and Cacophony and bombastic choruses in the style of Iron Savior and Blind Guardian. Combined with theatrics and storytelling that would make King Diamond proud, the results are simply stunning.
"Embers Of War" was recorded and produced between October 2020 and May 2021 by Christian Muenzner and Hannes Grossmann. The album was mixed and mastered by Hannes Grossmann at Mordor Sound Studios. Guest musicians on the choirs on all songs were Piet Sielck and Jan-Sören Eckert from the German power metal institution Iron Savior.
The eight songs of "Embers Of War" bear all the hallmarks of a future classic of the genre and will transport listeners to a world of magical wonders, far away from daily reality.
Check out the first already released single "Arcturus Prime" as a guitar playthrough here.
Press release: Head Of Pr
Photo credit: Justin Hombach