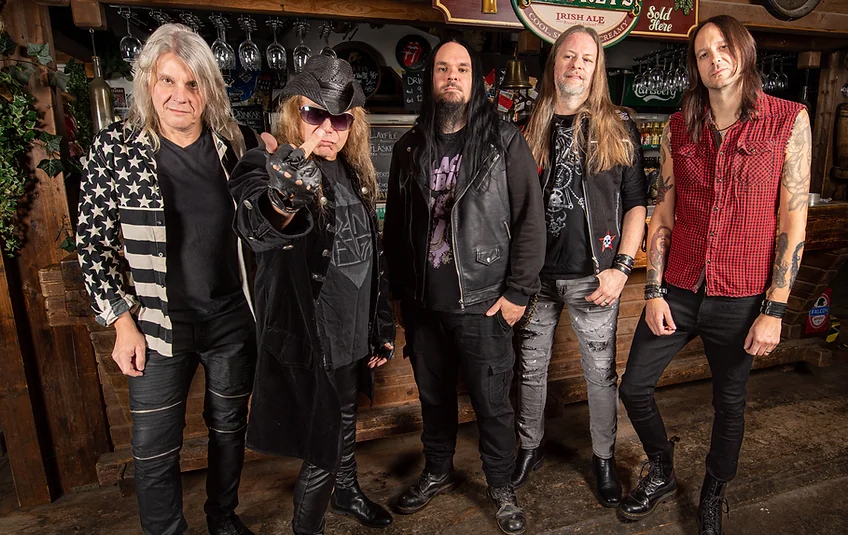 Grand Design release fifth studio album "Rawk
Hi and welcome to Lila's review!
"Rawk 'n' Roll" is back! Grand Design announces its loud return and that with a new album.
Grand Design is a band that has perfected the rock'n'roll genre with a lot of passion for the music. Out of the 80's, they transport that raw, unbridled sound into our century, building an international loyal fan base over time. From the US to Europe and beyond, the band has performed at many big-name festivals and toured the world several times. Now the Swedish rock band is going one better and releasing a new album with "Rawk" .
With the idea to refine their sound, Grand Design continues the success of "Viva La Paradise". The finest rock meets blues, glam as well as melodic rock, creating a timeless mixture. It's emotional, intense and features an incredible harmony between the individual members that makes you feel like you're standing right in front of them. Especially songs like "Your Luv Is Drivin' Me Crazy" or the following track "Desperate Hearts" reinforce this feeling and make you want more.
In "Rawk" , musically as well as lyrically, an attitude towards life is conveyed to touch. Grand Design tells stories from life in their new album, which revolve around emotions, ambiguities and sometimes simply around the music. Everything is coordinated from the first to the last note and offers space for the big as well as the small moments.
Once again the band presents a work that not only invites you to listen, but also shares the freedom-loving nature of "Rawk" . For this summer it definitely belongs to our "must-have" list and can only be warmly recommended by us!
Lila is out, be the beat with you!