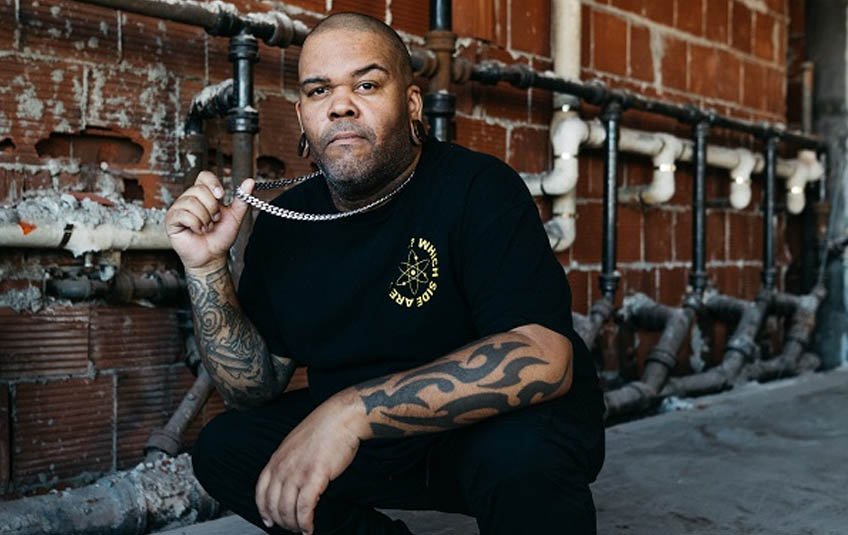 Joshua Travis Unveils Long-Awaited Solo Project "No Rest"
Hi and welcome to Lila's review!
Exceptional artist Joshua Travis opens the doors to one of the most aggressive, dynamic and infectious sounds of the year with his latest solo project "No Rest" and lets you dive into a sound world of chaos. So, headphones on and play.
Joshua Travis has made his mark on the scene with his music over his long career as a musician, leaving his mark on many bands. As a guitarist in Emmure, Glass Cloud or The Tony Danza Tapdance Extravaganza as well as a founding member of Monuments, he has become well known and has also made connections in the music industry. Joshua has traveled extensively, evolving and experimenting musically over the years, making his solo project a long overdue step in his musical career.
In five tracks Joshua packs freedom, creativity and his passion for music into a loud, literally exploding mixture of sounds that make you forget the worries of everyday life for a moment. He combines such technical precision and tuning of individual notes with an unbridled charge of hardcore punk/progressive metal, resulting in one of the heaviest sounds that can fill this length of just under half an hour. Inspired by the collaboration with many different artists, this work has been created and influenced by many voices, resulting in a versatile sound, with which we can not stop ourselves especially with songs like "All Out War" ! On this album we have a lot of well-known artists, some of whom we have already seen live: Stephen Taranto, Andy Cizek (Monuments), Ryo Kinoshita (Crystal Lake), Chad Kapper (Frontierer, A Dark Orbit, When Knives Go Skyward), Jamie Hails (Polaris), Jake Steinhauser (Polaris), Jake Wolf, Daniella Bolin and Ryan Kirby (Fit For A King). About the EP tells Joshua:
""It's been such a journey creating it with some of my favorite people in the metal community. With NO REST I wanted everything to sound real. To go against the norm. To be loud and noisy and in some cases, not perfect. I've got preamps that are just on the verge of feeding back. And, if you listen to the beginning of songs, you can hear static as soon as you hit play. It's a mess. But that's exactly the point. If you can lean into the commotion and really put the pieces together through all the madness, you'll come away with something sick. That's what I'd like people to experience.""
We can only recommend you to listen to the EP and get ready for the concentrated load of metal. You should not miss it!
To get you in the mood, here's the video of the opening song "Web Of Lies":
Photocredit: Joshua Travis
Lila is out, be the beat with you!