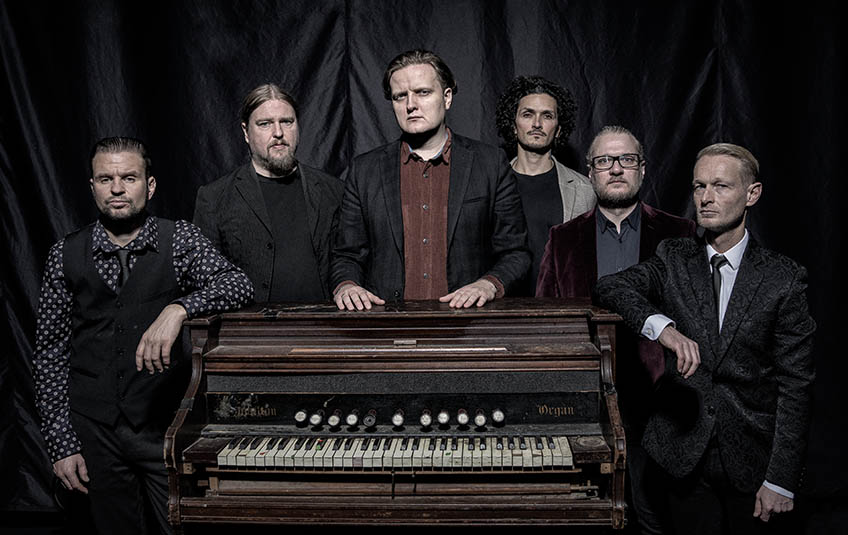 Kellermensch release new album "Capitulism" this Friday
Hi and welcome to Lila's review!
It has been five years since their last album "Goliath" was released. Now, fans of the band Cellar Man can finally look forward to a successor that will add a surprise or two to their familiar sound.
Cellar Man is a band from Denmark that was formed in 2006 in Esbjerg. The name of the band refers to the novel "the records from the cellar hole" by Fyodor Mikhailovich Dostoyevsky, which is a two-part story about a retired civil servant who observes the world from his cellar flat. Gloomy, self-critical and nihilistic are fitting words for the story of Dostoyevsky whose atmosphere is taken up by the band in the form of their sound. Between progressive, alt and alternative rock, Cellar Man create their very own sound, which they present on their latest work "Capitulism" .
Cellar Man descend into the darkest part of their souls with "Capitulism" and offer an insight into a personal, original work with this album. It meets the demand of a follow-up work, but at the same time leaves room for a new version of the band, which reviews the past years with this album. Their latest work talks about memories from days gone by, is partly socio-critical and still manages to transport the dark and painful feelings the band tells about in their songs with hope. Especially the opening song "6705"shows a vulnerable side of Cellar Man, who revive nostalgic memories from their homeland with this song.
Their music on this album is also cinematic, melodic and brings everything that fans appreciate about the band. This also includes the transitions from a gloomy to a rising, happy melody, which the band already made their trademarks in their previous albums. The alternating play between vocals and guitar, which sometimes share the lead, is also part of it.
With "Capitulism" the band has created a record that inspires with its quiet but also loud tones and will certainly give you goosebumps live. The guys are coming to Germany in December, for which you can get tickets here. We definitely recommend you go and don't miss the songs in a live setting.
Photocredit: Morten Rygaard
Lila is out, be the beat with you!