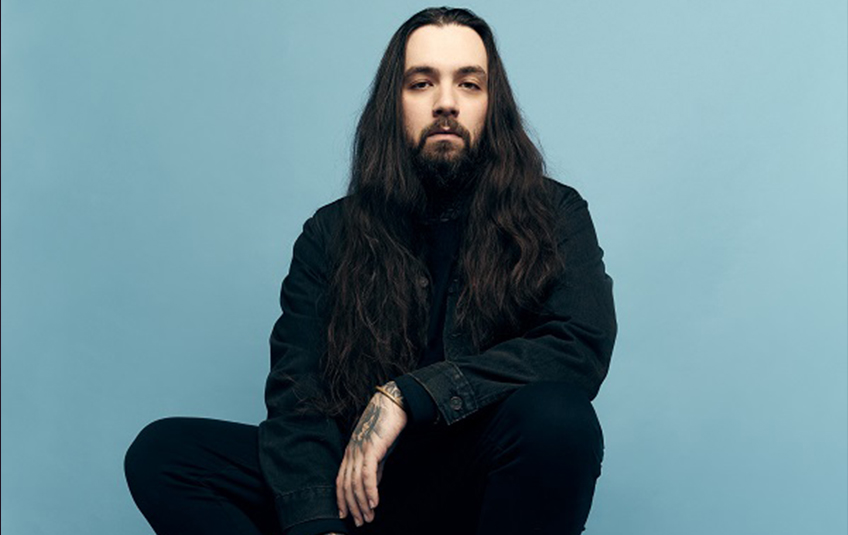 Letdown. releases debut album "Crying In The Shower
Hi and welcome to Lila's review!
Started in Pandemic as a side project and creative outlet, to a success story that inspires more than 640K followers on TikTok: that's the story of musician Letdown., which we want to tell you about today.
While others have discovered a new hobby or tried to reinvent themselves, Letdown., duly Blake Coddington, did what was already deep inside him: music. At that time he had a job that he didn't like at all, so he tried to compensate for his everyday life with music. After the first video on TikTok had 500,000 views within three hours and did not stop with the following ones, it quickly became clear that music was more of a profession than just a pastime. Over the past three years, he has built a huge fan base across social media and streaming platforms, with whom he has now shared his first EP, "Crying In The Shower".
Letdown. already showed in the last released singles that he can combine different genres with ease to create his own sound. So even in his latest work, "Crying In The Shower", emotional, nerve-wracking rock meets dynamic pop, which formally exchange blows in every song. It's colorful, focused and strikes the ideal balance between the two genres, making the listening experience all the more intense. The musician relies primarily on fast choruses that leave you breathlessly diving into the next chorus. Anyone who expects only a mainstream pop album here will be convinced of the opposite with the eponymous EP song alone.
An important theme that accompanies the record is above all the confrontation with oneself. Letdown. crosses together with you the own emotional chaos and takes apart piece by piece current as well as past emotions. The fight against inner demons, one's own self-acceptance as well as the perception of one's own self in society, the musician has a lot to tell.
About the EP, says Letdown.:
"Releasing something like an EP seems so classic to me, I'm really excited about it. I'm honestly excited that people don't have to pick another song after each one, but can just ride the wave. I think we put the album together in a way that takes you on an emotional roller coaster ride - in the best way possible."
How to celebrate the release of his first EP if not with a tour? The musician starts his tour through Europe on Sunday and supports the artist Call Me Karizma. France, Italy and Poland will be joined by Germany, among others, where they will stop for a few stops. Especially the combination of both artists is an experience in itself, which we can only recommend to you. Here it goes to the tickets.
Letdown. - Europe tour dates
March 5th @ Boule Noire (Paris, FR)
March 6th @ Luxor (Cologne, DE)
March 7th @ Headcrash (Hamburg, DE)
March 8th @ Frannz (Berlin, DE)
March 9th @ Hydrozagadka (Warsaw, PL)
March 10th @ Pod Minoga (Poznan, PL)
March 12th @ Cafe V Lese (Prague, CZ)
March 13th @ Flex (Vienna, AT)
March 14th @ Backstage (Munich, DE)
March 16th @ Legend Club (Milan, IT)
March 18th @ Im Wizemann Club (Stuttgart, DE)
March 19th @ Das Bett (Frankfurt, DE)
The first step is made and Letdown. shows with "Crying In The Shower" a first personal insight into his sound universe. For those of you who want to listen to something new, are into the combination of alternative rock and pop or maybe are curious, we can especially recommend the songs "Crying In The Shower" and "Karma" as an introduction.
Photocredit: Joseph Ross
Lila is out, be the beat with you!