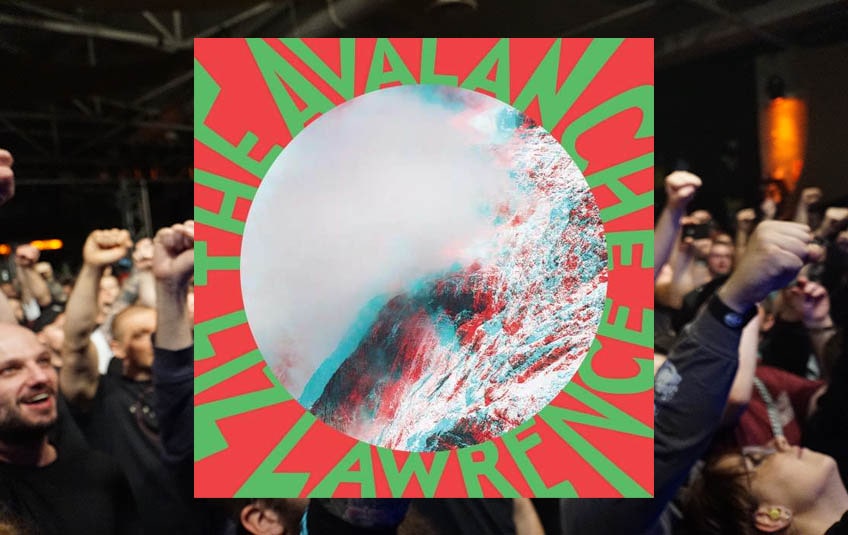 Liz Lawrence unveils brand new album "The Avalanche".
Hi and welcome to Lila's review!
Recently we came across an artist who captivated us with her exceptional talent as well as her very unconventional, freedom-loving style of music. An artist who has really inspired us and we want to give you as a true insider tip to start the week: Liz Lawrence.
Growing up in Stratford-Upon-Avon, the birthplace of world-famous author William Shakespeare, Liz discovered music at an early age and held a guitar in her hand for the first time at the tender age of eight. At home, music was an essential part of her everyday life and her parents played Faithless or Tom Waite . Growing up in such a creative and artistic environment left its mark on the musician, who on weekends also played in one or the other punk/ska band and listened to The Clash, The Prodigy or LCD sound system heard
Over the years, their musical style changed from initially warm folk, as in their beginnings with "Bedroom Hero", to first indie influences in "Pity Party" and a greater musical upheaval through their already recently created EP "Woosh"Their sound sounds more awake, fresher and moves now also with "The Avalanche" more in a modern direction.
With her new album, the exceptional talent is oriented between psychedelic indie rock sounds and light alternative rock, to which she continues to add a little pop and electro. The result is her own personal mixture, which Liz has cut like a diamond and now presents to the world. It's a sound that blends in easily and dynamically, doesn't impose itself and transports the cool personality of the artist to the listener with 80s vibes.
In terms of content, her pieces reflect a charged emotional chaos, reflecting a wide variety of emotions such as self-doubt and providing insights into the facades of people and narcissism in society. At the same time, the album is a reference to the 7m high Tacita Dean 's work "The Montafon Letter", in which the disaster of a place from the 17th century was taken up. 300 people died in an avalanche and the clergyman who blessed these people was, according to legend, himself caught in an avalanche and subsequently uncovered by a second one. The cover of the album is reminiscent of this, as is certainly the song "Where The Bodies Are Buried."
About the album, says Liz:
"I feel like the way I perform live exudes power and aggression, and I wanted to capture that on The Avalanche. It was a complete pleasure to write it. To release 'Pity Party' [their 2nd studio album] after not writing under my own name for so long. But I was thrilled with the fact that people received it so well live, and that gave me so much confidence to make this album."
Liz Lawrence is certainly not for everyone, but for those of you who fancy a bit of variety and want to try something ne Liz is the place to go. Listen in and don't miss it!
Photocredit: Liz Lawrence
Lila is out, be the beat with you!