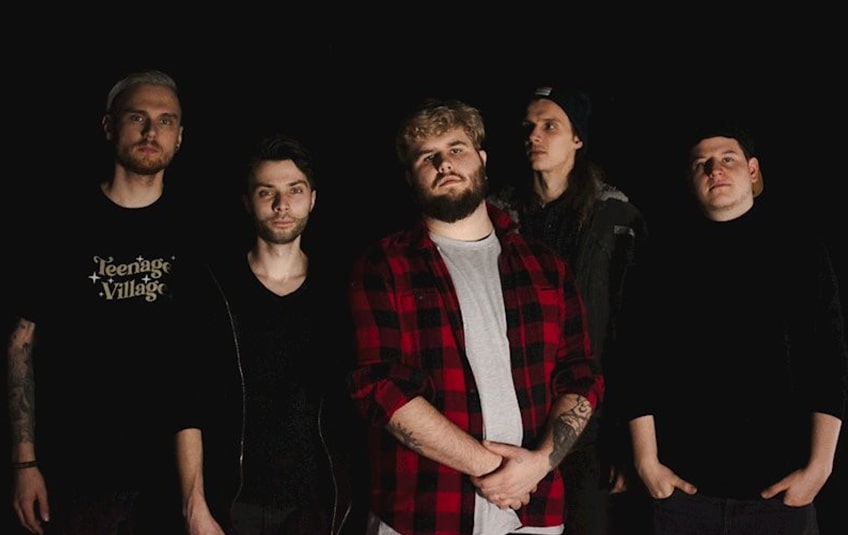 Maelføy return with brand new single "Coming Home" - An anthem that gives you courage
Hi and welcome to Lila's news!
Recently, a song reached us via social media that both created a good mood in the scene and was suggested to us by the independent label Uncle M . We are talking about the brand new song "Coming Home" by the metal band Maelføy.
A familiar name to some, but here's a refresher: Maelføy hails from the beautiful state of Lower Saxony and was founded in 2017. Consisting of five different individuals and musicians, it was naturally clear that a sound would emerge here that is versatile. With their own mixture of metalcore and post-hardcore, Maelføy stands for an authentic, unbridled sound, which they last presented in their debut album "Hollow Throne". Now, almost six months later, they have followed it up with their latest single "Coming Home."
Compared to their album, you notice that the guys have developed a lot, even in the shortness of this time. Their sound is even more melodic and harmonious and fits together ideally from passage to passage. Dramaturgy is clearly played with here, which makes the experience of the song all the more intense through the change in melody. The rough voice of Marne, the band's singer, is also skilfully staged here without neglecting the interplay between the individual members. The result is a song that openly demonstrates the band's potential, both musically and lyrically, and is sure to give you goosebumps live.
In the song itself, the band talks about their own fears, the demons from the past. To conquer these and then return to where you feel at home and secure is not too easy and can demand enormous forces. With "Coming Home", however, the band gives courage and shows that you are not alone in this. Especially Marne gives personal insights in this song, where he addresses moments from his past, which he describes piece by piece in "Coming Home". The topic is taken up by their music video, which was mainly shot in a church. The sorrows of the last few years are packed into a coffin that he drags behind him.
Maelføy is a real insider tip that we will definitely continue to follow. To accompany their new single, we also recommend listening to the recently released album "Hollow Throne", which also features a guest or two. Definitely a must-have and certainly something for everyone!
The band is also on the road for a few stops in Germany. Here you come to the Tourdates.
Lila is out, be the beat with you!