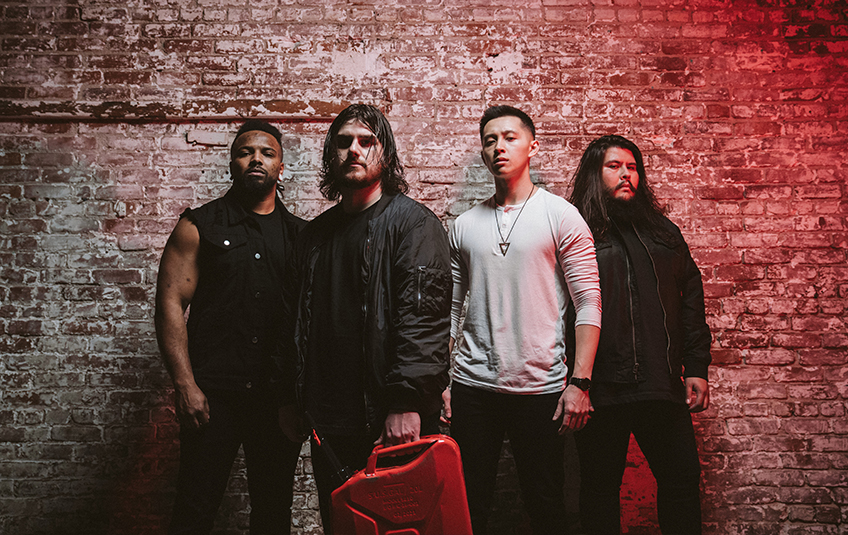 Of Virtue release long-awaited new album "Omen" this Friday
Hi and welcome to Lila's review!
A long break lies behind them, which has obviously paid off: Of Virtue present this Friday their long awaited new album "Omen" and unveil with this a work that we already count among our favorites 2023.
My Immortals, you should not miss this.
Of Virtue are no strangers to the scene and have built up a loyal international fanbase over the years. A worldwide fan base has emerged, with more than 200,000 monthly streamers on Spotify as well as more than 20 million streams in general, accompanying the band on their journey so far. Driven by a passion for music, they created their own sound of progressive, post-hardcore and metalcore that is constantly reinventing itself and experimenting. This characteristic and their creativity brings the formerly small band from Michigan to play on the big stages as well.
With "Omen" the band provides another reason to follow them on their journey.
A strong, authentic album, polished, and turned from the first second to the last. "Omen" brings what a good album should have: It surprises, makes you curious about the next song and offers a successful variety, which also make the second listen an experience. From the suspenseful opening in the eponymous song "Omen" to the energetic chorus of "A.N.X.I.E.T.Y.", which is almost like a hymn: Of Virtue manages to combine their own sound with modern metal and elements of pop and electro without cutting corners.
At the same time, the band captivates the listener and takes you into the fight against your own inner demons, a secret cult, as well as issues from the world that we are trying to understand. It is varied, both lyrically and musically.
On October 27th the new album of the band will be released and our magazine is very happy to hear your reactions. We can recommend especially to fans of bands like While She Sleeps or Architects to listen to it.
Also you should not miss the band on their tour through Germany! Of Virtue go together with Any Given Day on a tour trough Europe and play among others in Berlin, Cologne and Wiesbaden. So far as I could already see on Instagram, this tour will be a real demolition, where singer Tyler is not afraid to crowd surf at the gig of the main band, like on their tour with Being As An Ocean - Insane!
Get your ticket here.
You want to pre-order "Omen" ? Then click here.
Photo credit: Alex Bemis
Lila is out, be the beat with you!