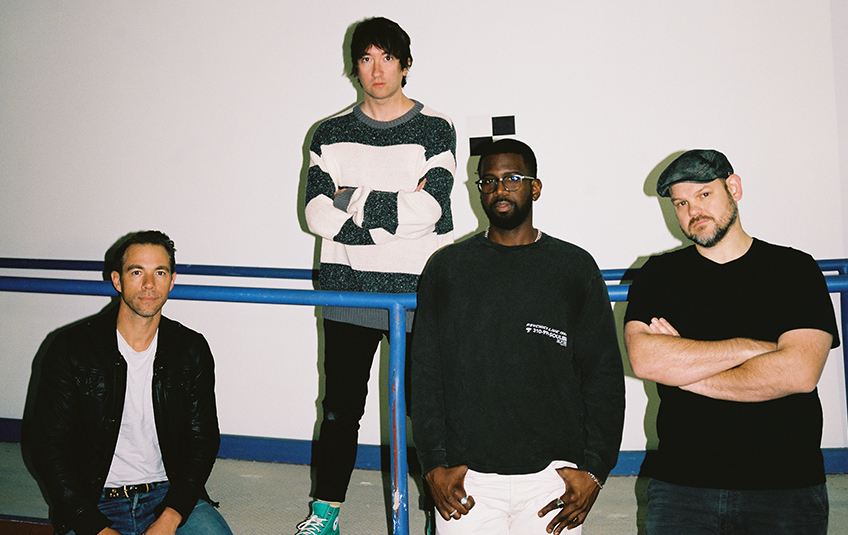 Plain White T's unveil long-awaited album of the eponymous name + Our "Album Of The Month"
Hi and welcome to Lila's review!
Heartache, love or the big emotions: Each of you has probably heard a song by Plain White T's in such a situation or even danced to "Hey There Delilah" at your own wedding.
Plain White T's are one of those bands that churn out one hit after another and yet remain rather unknown. Hopefully this will change with yesterday's release of their new album, which loudly announces the eponymous title. A recommendation and our "Album Of The Month" for this November!
Anthems from pop punk and alternative rock that inspire the masses: since 1997 there has been Plain White T's, who were formed in their high school days. They became famous through songs like "Hey There Delilah", "1, 2, 3, 4" or "Our Time Now" and built up a large fan base, whom they accompanied through many moments in their lives with their songs. Tours with bands like Panic! at the Disco, Grammy nominations and songs as well as appearances for film and television are therefore no surprise.
To kick off the weekend, the band is now delivering a new album after five years, the contents of which fans can eagerly await.
Their talent has always been to create great emotions with just a few notes. Lyrics that are easy to understand and yet have the necessary depth to touch are combined with stripped-back versions and developed into emotional, dramatic melodies. This is a skill that the band has retained over the decades and continues to inspire on their new album.
From faster numbers like "Young Tonight", to catchy songs like "Fired Up" about warm, nostalgic pieces like "L-O-V-E", you can listen to easily on repeat: The band's multifaceted sound ranges from acoustic to pop punk, alternative rock, indie and also likes to blend modern pop influences to create an inviting atmosphere. In Plain White T's Songs you like to get lost, which have the right song for every mood on this album.
Singer Tom talks about their new album:
"We were trying to hark back to sounds we've used in the past with a freshness. This one came from a really authentic place of understanding who we are and what we do. I'm more excited than I've been in a long time. As musicians, we're always trying to outdo ourselves or go somewhere we haven't gone before. Somehow, we figured out how to go to a fresh spot and still sound like Plain White T's."
A statement that we definitely have to agree with. Fans can look forward to a band that has retained its honest sound and yet is not afraid to break new ground. It is a fresh, modern album that has not forgotten how to emotionalize musically.
To accompany the album itself, the band has announced a large tour in America for the coming year, which they are planning under their song "Fired Up" . A European tour is sure to follow soon, where fans in Germany can also enjoy songs such as "Happy" or "Red Flags" .
Until the time comes, the band's record will certainly provide a remedy and is both as CD and vinyl available. It's worth it!
Lila is out, be the beat with you!