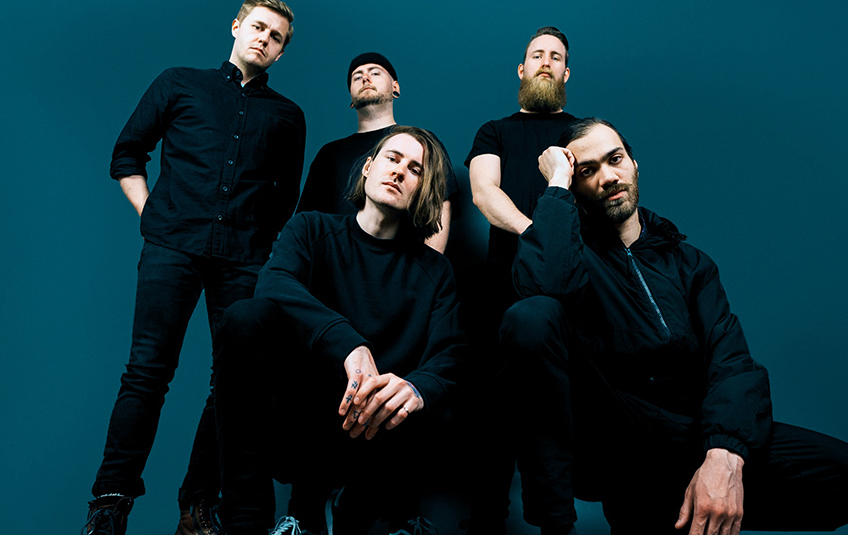 Rise Above present expressive debut album with "Times Of Clarity" + Our "Album Of The Month" for December
Hi and welcome to Lila's review!
Christmas is just around the corner and the new year is not far away. For the upcoming, reflective days, we want to give you a very special gift, which is certainly also suitable for an ideal start into the new year. A soundtrack that is not only for lovers of hardcore punk, but also for all those who are in the mood for something new.
Our "Album des Monats": "Times Of Clarity" from Rise Above.
Rise Above are one of the up-and-coming metal bands in Norway, who have already attracted the attention of the local scene with the release of their first EP in 2016. Not only did they make an impressive debut, but they also reached a first milestone in their short band history with their performance at the biggest music festival in their country, "Øyafestivalen". Nothing seemed to stop Rise Above at this point, and yet it took a bit for the band to take advantage of the opportunities that were now open to them. Between Pandemic, changes in their line-up and a broken arm of their drummer, the band tried to work on their debut album to finally present their music and passion to the world.
2022, the time had come.
The result of the long wait and the long creative phase can now be heard in "Times Of Clarity". Fans of the first hour definitely get their worth here and can look forward to a band that will not only take the stages of their home country by storm with their sound. Especially with songs like "Down" I already saw our magazine standing in the mosh pit together it with you.
Musically Rise Above has fine-tuned everything to the note, so there is not too much or too little at any point. Rather, a good mixture of aggressive rhythms and melodic precision has been chosen here, which are subjected to an intense exchange of blows in each song. Especially the combination of singer Thomas' clear guttural vocals and the deep, dark tones of the instruments, creates a binding contrast, which highlights the band's gritty sound. The open structure of their songs and the tension that does not break until the end, clearly shows how much work and time Rise Above have put into their work, which has obviously paid off. Thomas tells about it
"Times of Clarity is filled to the brim with things we haven't done before. It has ups, downs, hards, and softs. And I guess that's what a debut album should be. At least when it's been 5 years since the last time we released music. Anything else would be boring."
It is exactly the versatility described by Thomas that makes the album so strong. Here, different influences are combined with each other, such as in the song "Throne" with light electronic music. Lyrically, the band also tells of a multi-layered emotional world and their own experiences. Our absolute favorite story about this is the song "Savannah", where the band explains:
"One of the songs, Savannah, is referencing some made-up drink name, a Hot Springs Colada. And so we thought it would be hilarious if that drink actually existed! We had to get a bartender to make it for us, of course. Or, well, not just any bartender. I reached out to Stian Wehus, silver medalist in the IBA World Cocktail Championship 2019 and Norwegian Bartender of the Year 2017, 2018, and 2019. And he replied! And he envisioned it for us. So now we have our own official signature drink! Crazy. And it's really good, too!"
Insane! Rise Above have sent a clear signal to the international scene with "Times Of Clarity" and put out an authentic album with this work, which really grabs you from the first to the last second. It is loud, honest and striking, which is why we would not be surprised if you can no longer pass the band in 2023 😉
Absolute recommendation from us! Our "Album Of The Month" for December.
No christmas present? Buy the album here.
Lila is out, be the beat with you!