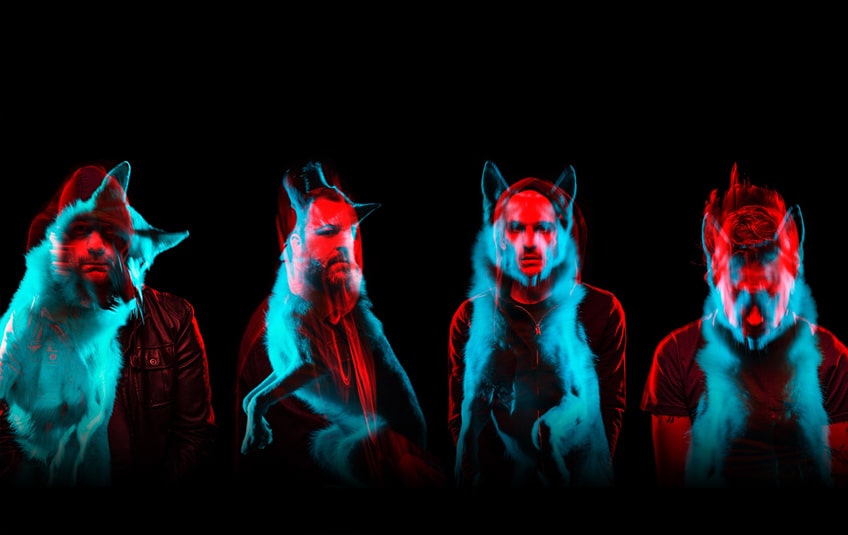 Rise Against release new album "Wolves" on June 09 + The first single "The Violence" is available now
The new album "Wolves" from Rise Against will be released on 09 June, the first single "The Violence" is available now. With the release of the single also the pre-order starts: The digital version of "Wolves" can be pre-ordered now, for the physical version it goes off on April 24.
In the course of their careers Rise Against has always been committed to social justice. With "Wolves" the band challenges its fans to develop together a new, courageous identity. The album is about recognizing one's inner strength, it is a call: the hunted should become the hunter.
"In many ways, Rise Against concerts are a safe place for our fans," explains lead singer Tim Mcllrath. "But I realized that I don't want to create only safe spaces, I also want dangerous ones, but where misogyny and xenophobia cannot exist. I want to create spaces where such opinions have no air to survive, where these kinds of ideas are stifled. 'Wolves' isn't about creating safe places, it's about creating a space where it becomes dangerous for injustice."
Rise Against recorded their eighth studio album "Wolves" with the Grammy winner Nick Raskulinecz (Foo Fighters, Alice in Chains, Deftones). For the recordings, the band moved to Nashville, far away from Chicago and Los Angeles and in a state where Rise Against have hardly played live so far. All this had a clear influence on the new album.
"Living in Nashville has made us realize that we can't just focus on our differences," says Mcllrath. "If we stop doing that and talk to each other, face to face, we might see our similarities. We are all wolves in the same pack that circles the gates."
"Wolves" follows the 2014 album "The Black Market", which points directly to Number 1 in the Official German Album Charts and was awarded gold. The album also reached #1 on the Alternative, Top Rock and Hard Rock Album Charts in the U.S., as well as #1 in Argentina, Brazil and Canada, among others.
In the U.S., there are some exclusive live shows in the next few days: On April 21, the Rise Against Songs from "Wolves" at The House Of Vans in Chicago, they will perform in Brooklyn on April 24 and finally at the Troubadour in Los Angeles on April 26. Live it continues in the summer, when Rise Against together with the Deftones will go on tour in the US. They will also play a headlining show on July 13 at the Shrine Auditorium in L.A. They will also play three German festival dates (Rocco del Schlacko, Open Flair and Taubertal).
Press release: Universal Music Group