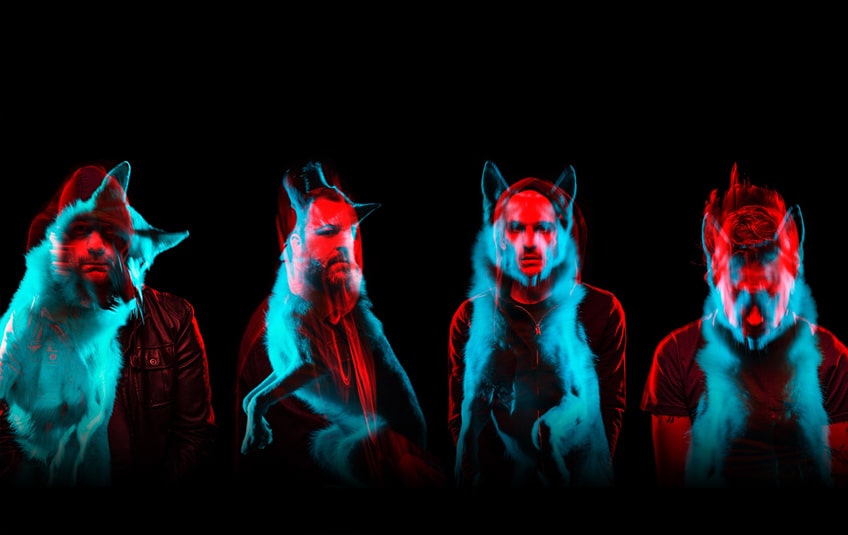 Rise Against release new album "Wolves
After ihrer gefeierten Underplay-Show im Mai im Berliner SO36 , Rise Against am Freitag ihr neues Album "Wolves". Im Laufe ihrer Karriere haben sich Rise Against stets für eine soziale Gerechtigkeit eingesetzt. Mit "Wolves" fordert die Band ihre Fans heraus, gemeinsam eine neue, mutige Identität zu entwickeln. Das Album handelt davon, seine innere Kraft zu erkennen, es ist ein Aufruf: der Gejagte soll zum Jäger werden.
"Auf viele Weisen sind Rise Against-Konzerte ein sicherer Ort für unsere Fans", erklärt Leadsänger Tim Mcllrath. "Aber ich habe erkannt, dass ich nicht nur sichere Räume schaffen will, ich will auch gefährliche, wo aber Frauenhass und Ausländerfeindlichkeit nicht existieren können. Ich will Räume schaffen, wo solche Meinungen keine Luft zum Überleben haben, wo diese Art von Ideen erstickt wird. Bei 'Wolves' geht es nicht darum, sichere Orte zu erschaffen, es geht darum, einen Raum zu erschaffen, wo es für Ungerechtigkeit gefährlich wird."
Rise Against nahmen ihr achtes Studioalbum "Wolves" mit dem Grammy-Gewinner Nick Raskulinecz (Foo Fighters, Alice in Chains, Deftones) auf. Für die Aufnahmen zog die Band nach Nashville, weit weg von Chicago und Los Angeles und in einen Bundesstaat, wo Rise Against have hardly played live so far. All this had a clear influence on the new album.
"In Nashville zu leben, hat uns verdeutlicht, dass wir uns nicht nur auf unsere Unterschiede konzentrieren dürfen", sagt Mcllrath. "Wenn wir damit aufhören und miteinander sprechen, von Angesicht zu Angesicht, könnten wir unsere Gemeinsamkeiten erkennen. Wir sind alle Wölfe in dem gleichen Rudel, das die Tore umkreist."
"Wolves" folgt auf das 2014er Album "The Black Market", das direkt auf Number 1 in the Official German Album Charts and was awarded gold. The album also reached #1 on the Alternative, Top Rock and Hard Rock Album Charts in the U.S., as well as #1 in Argentina, Brazil and Canada, among others.
Press release: Universal Music Group