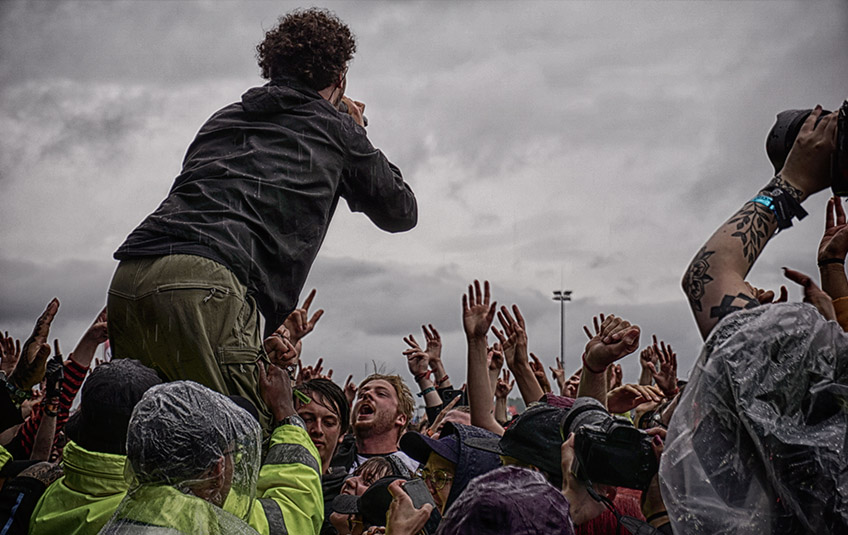 Rock am Ring and Rock im Park: These are the headliners of this year's twin festival
Hi and welcome to Lila's news!
The tension is rising and the days in the calendar are counted, because in less than two months, the twin festival Rock am Ring and Rock im Park will take place. These have put together a memorable line-up for June 02 - 04 whose headliners I will introduce to you today.
We'll be bringing you all the festival insights and tips for the weekend in the coming weeks, so stay tuned!
First day
Hardly any musician makes it twice with two different bands in the Rock and Roll Hall Of Fame, which is why Dave Grohl has reached a milestone with the bands Nirvana and Foo Fighters, who inspired the entire music world. With Foo Fighters this now comes to Germany, who will travel from the USA especially for the festival. To numerous awards for their music, the band is supported by a loyal fan base, which will also provide the one or other goose bumps moment on site while singing along to the songs. In any case, you can expect an energetic performance.
On the first day, this greatness will be joined by Rise Against and Limp Bizkit, who are also no strangers. Both bands have already confirmed their greatness in music history with countless hits and will not miss the opportunity to heat up the visitors properly.
Second day
"Lay where you're laying. Don't make a sound. I know they're watching. They're watching."  - Whenever I read the name Kings Of Leon, I remember the moment when I first heard their famous song "Sex on Fire": A raw, melodic rock song whose sound describes a brief, fleeting moment of great impact. This world band will also be performing at this year's Twin Festival and is not to be missed. Exclusively and only for a few selected dates, they will come to Germany and do the honors to give the audience a special class spectacle on the second day.
With K.I.Z. the hip-hop faction is represented, which denounce with their music critically as ever the one or other social grievance. Maybe not everyone knows the band, but most of you will know their hit "Hurra die Welt geht unter" feat. singer Henning from AnnenMayKantereit (and who knows, maybe we'll see a surprise guest this year like last year?). You should also put Tenacious D on your "must-see" list, which consists of actor Kyle Gass and Jack Black. The somewhat unusual duo will definitely surprise you with their performance and entertain you with proper rock and a lot of humor.
Third day
Last year the guys have opened the festival, as a guest of the Donots, along with them and this year the Toten Hosen will close the doors of the festival as the headliner of the last day: With a greatness that belongs to the German rock culture and has written numerous pieces that have inspired other musicians, there is a mixture of freedom, good humor as well as a lot of punk music from the Hosen.
With Five Finger Death Punchwho helped shape international hard rock, Bring Me The Horizon, a former great of metalcore and today a giant of alternative metal, and Machine Gun Kelly, who sang his way into the playlists and radios of the world with his pop punk sound, the Toten Hosen will be supported by three cult bands as headliners.
In addition to these bands, which have already set the bar high, many other acts such as Yungblud, Fever 333, Nova Twins, Architects or Sum41 will play, which we can also only recommend you not to miss.
Tickets for both festivals can be found here.
Tickets for Rock am Ring: www.rock-am-ring.com
Tickets for Rock im Park: www.rock-im-park.com