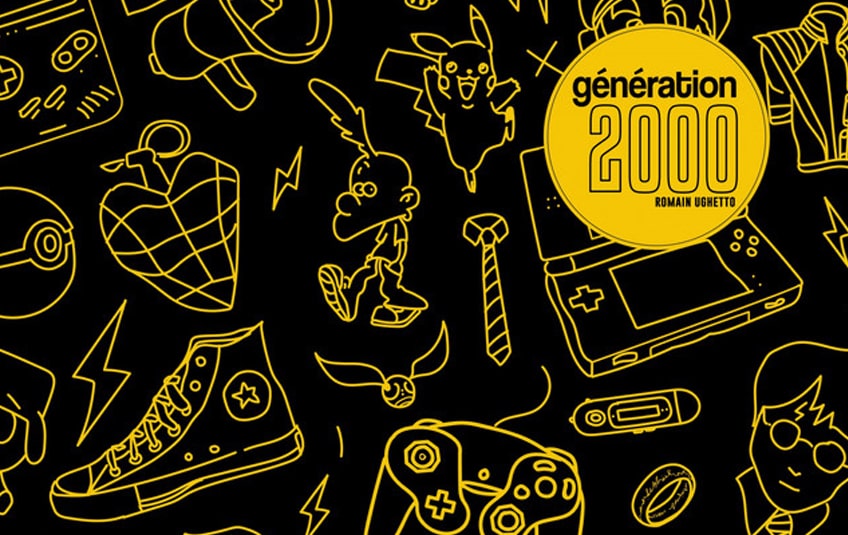 Romain Ughetto veröffentlicht neues Album "Génération 2000"
Hi and welcome to Lila's news!
Die 2000er – Ein vielfältiges und chaotisches Jahrzehnt, in welchem Bands wie Linkin Park der internationale Durchbruch gelang und wir uns ihre Musik noch über Mp3s anhörten: In genau diese Jahrtausendwende entführt euch Romain Ughetto, ein französischer Musiker aus Lyon, mit seinem neuesten Werk "Génération 2000".
Mit dieser brandneuen Scheibe im Gepäck wandelt Romain alte Pop-Klassiker in feinster Rock-Manier um, und stellt seine ganz eigenen Versionen davon vor. Beginnend mit bekannten, französischen Songs aus den 2000er wechselt er nahtlos in englische Stücke wie "Toxic" from Britney Spears or "You're Beautfiul" from James Blunt über. Der junge Musiker speist in seine Musik einen frischen sowie modernen Sound mit ein und lässt die Stücke neu wiederaufleben. Unterstützt wurde er dabei von Bertand and Eric from Chunk! No, Captain Chunk! und erreichte bereits am Tag des Releases die Top3 der 'Alternative Sales' auf iTunes und überholte dabei Bands wie Coldplay. Wahnsinn!
Wir freuen uns auf jeden Fall auf weitere Songs von Romain und entspannen erstmal mit seiner Version von "Viva La Vida" from Coldplay:
Lila is out, be the beat with you!