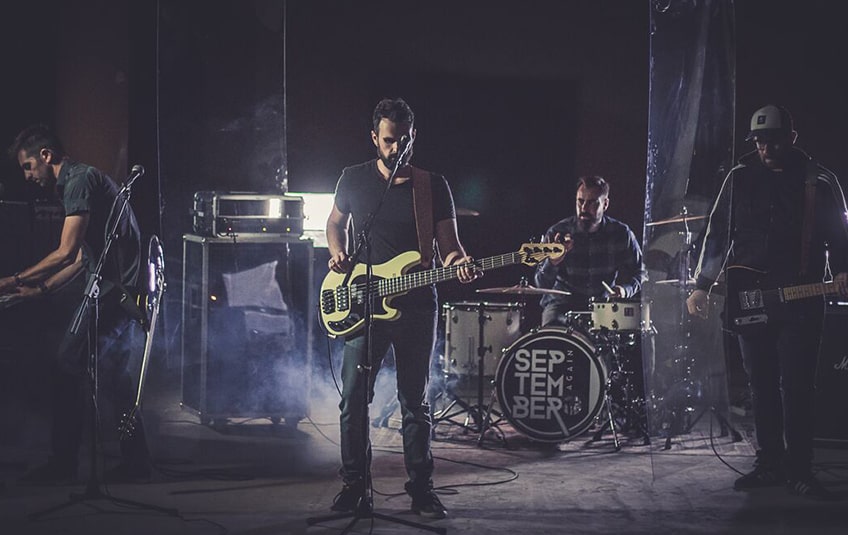 September Again sign with Distrolution
Hi and welcome to Lila's news!
Before the currently ongoing "Dog Days" there is no escape. But to distract you a little bit from the heat, your Metal & Rock Magazine is back with news about September Again. So, grab a cold drink and read closely.....
Since the release of their first disc "Insomniac"we follow the music of the guys at every turn. The band from the distant Annecy in France pack metal elements, hip-hop and electro as well as a pinch of stoner rock into their songs and underline the whole thing with a gloomy mood. September Again has something original, something of its own. So that you also convince yourself of it, we recommend you the song "In Vitro", one of the best tracks from "Insomniac", in our opinion.
But now to the actual announcement: September Again has with Distrolution signed! The company from the underground music and DIY scene has brought the guys on board (Congratulations!). With a lot of passion for music offers Distrolution the guys from vinyls, CD & Co up to PR or the own tour bus for a european tour. Maybe we see September Again already soon in Germany, haha 😉
We will keep you up to date!
Here the music video to "In Vitro":
Lila is out, be the beat with you!