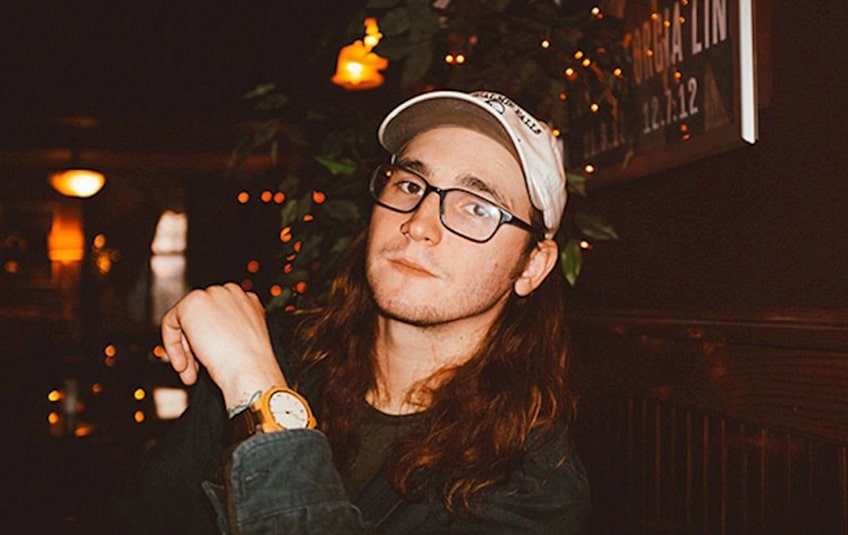 Speak Low If You Speak Love releases new alum "Nearsighted"
It's Tea Time, welcome to Alice Review!
Back from my stay in Wonderland, today I'm releasing a somewhat quieter album at the beginning of the year, namely the solo project "Speak Low If You Speak Love" which from Ryan Scott Graham, bassist and background singer of the well-known, American, Pop-punk Ribbon State Champs was created. Graham However, does not bring his first solo album SLIYSL out. Oh no, "Nearsighted" is already his second album with a total of 12 songs in which he unites his previous acoustic works with extended great sounds and instrumentation and a refined sense of depth and familiarity. Just like his first album in 2015 "Everything But What You Need", this album will also be released at Pure Noise Records (on January 19 this year) will appear.
With each of your works sat down Graham and his drummer Drew sometimes days, weeks or even longer apart to get the perfect result for themselves. Because interesting for them is only if it sounds as different as possible. Of course, I have listened to each song for you and picked out my favorite for you. "Enough" is the last song written for the album. Graham found that a crucial element was missing in his songs, that in "Enough" however well reproduces. Not only musically but also imaginatively completes this song Graham's Ideas of his next album and the idea for this song was, as he says, already spitting around in his head for a long time. We are really happy that he finally put the song on paper, because it is a really successful finale on his next album. "Nearsighted" has created.
Who the project SLIYSL already knows and wants to secure the second album in advance can do so here: Speak Low If You Speak Love - "Nearsighted" Album
For all undecided, here the music video to "Enough"
Or, out of boredom, stalk Ryan Graham on his social media:
Best Regards from Wonderland