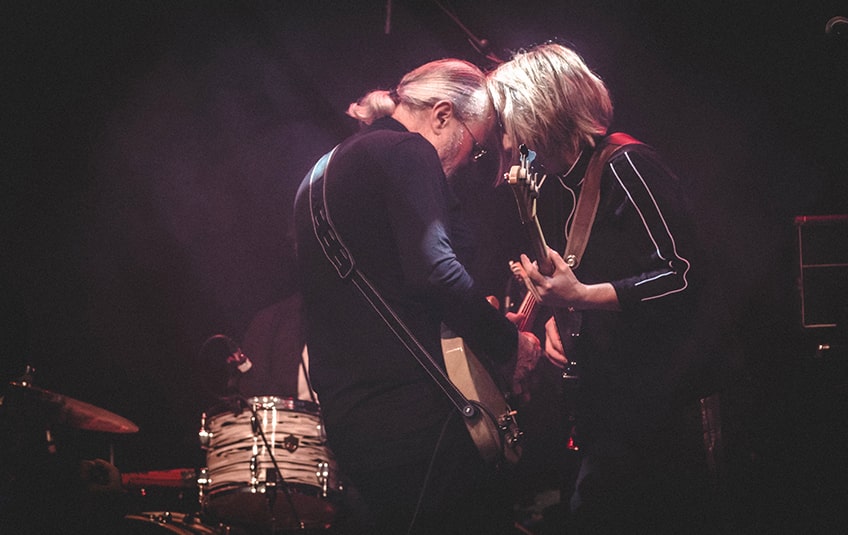 "Starlite meets Starlite" - Band Review
Hi and welcome to Lila's review!
Recently, our editorial team received a message from a band from neighbouring England that surprisingly has a similar name to our magazine: Starlite Campbell. Suzy Starlite, co-founder of the duo, wrote to us and asked if we would be interested in listening to them. A few clicks and two coffees later, we were caught between two incomparable voices and a harmonious blues atmosphere that Starlite Campbell call home.
Starlite Campbell is a very well-known blues-rock band consisting of the exceptional artists Suzy Starlite and Simon Campbell . The two musicians met in 2012 when Suzy was looking for a new guitarist for her band. Both had already gained experience in various bands and so she asked Simonwho was nominated for the British Blues Awards 2011, among other things, and he agreed. The former relationship that existed between two friends quickly turned into something more, and the whole thing developed into a love affair that was sealed at the altar in 2014. Two years later, they formed their band Starlite Campbell and their independent label Supertone Records.
With "Blueberry Pie" , Starlite Campbell released their first work, to which they added Steve Gibson and Johnny Henderson , among others, to make the album complete. Their sound is strongly reminiscent of the 60s, when youth was crying out for freedom and bands like the Stones or The Kinks paved the way for a carefree, free-thinking lifestyle. Different musical styles flow into their sound, creating a broad palette that ranges from the purest blues to rock'n'roll. Passion and a lot of lightness is the recipe Starlite Campbell use to prepare their music and that is exactly what you hear on every single disc.
In addition to their activities as musicians, Starlite Campbell have hosted "The Suptertone Show" into 2019, in which they have talked about songs and the artists behind them. You can listen to the whole thing on the Supertone Records website.
In the coming year, Starlite Campbell will release their latest effort "The Language Of Curiosity" and give an insight into their large, versatile sound spectrum. It deals with topics about real people, words and situations and tries to capture different emotions like honesty through the music. You can look forward to the good piece in April, we definitely recommend you keep an eye on the band😉.
Lila is out, be the beat with you!