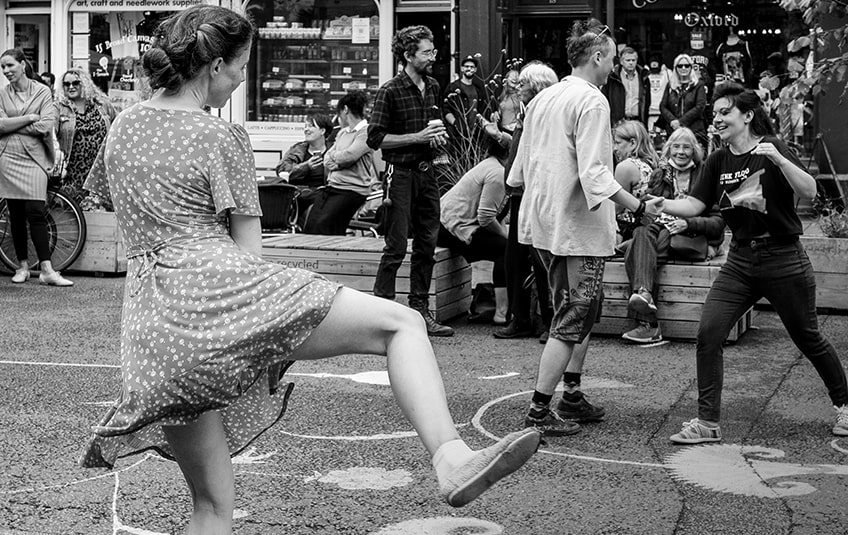 Starlite Campbell release brand new album "The Language Of Curiosity
Hi and welcome to Lila's review!
With their latest work "The Language Of Curiosity" , Starlite Campbell are back from a short creative break and present a work on 5 November that uses a broad sound spectrum of honest and catchy melodies.
Immersed in a world where the roads are long and freedom is not just a concept but a way of life, the band takes you on a road trip that leads from one rustic location to another and you are surrounded by blues music, the odd schnapps and the most diverse life stories that are told to you on this journey. In every single song that Starlite Campbell has written down for her record "The Language Of Curiosity" ", the most diverse emotions are wrapped up and captured with experiences or own impressions and passed on to the audience. It feels like the band is speaking directly to you and that's what Starlite Campbell are delivering in their own language, music, on such a personal level.
Exciting and always surprising.
Not only emotionally and lyrically does Starlite Campbell reflect a harmonious overall concept, but musically the new album is in no way inferior to her previous work. It alternates between fast, dynamic awakeners that immediately sweep you away and brings you back to an emotional level in the songs with softer tones. Starlite Campbell are, after all, blues musicians with a passion and, thanks to their many years of stage experience, have a certain professionalism and maturity that you can hear in their songs in particular.
If you really want to hear the band now, you should definitely pre-order and listen to their brand new album "The Language Of Curiosity" . Otherwise, we definitely recommend getting tickets for their European Tour . It's worth it!
Photocredit: Stuart Bebb
Lila is out, be the beat with you!