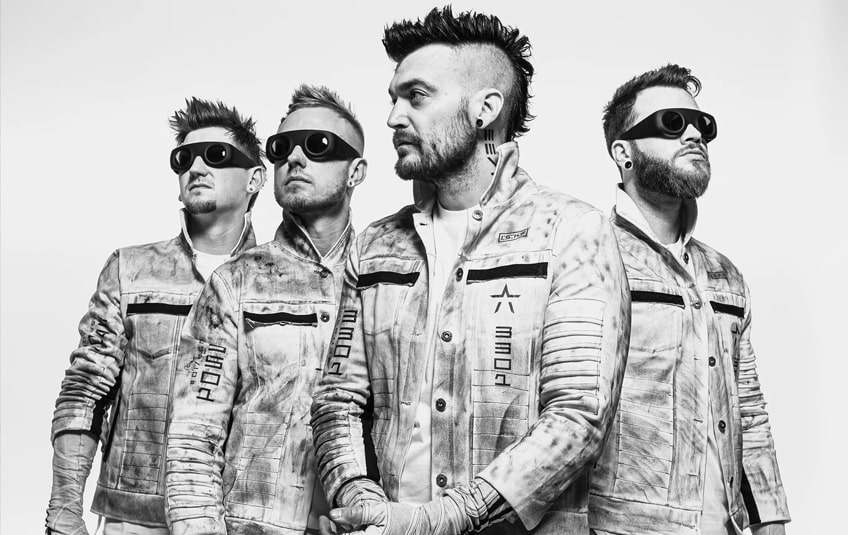 Starset unveil brand new album "Horizons" on October 22, 2021
Hi and welcome to Lila's review!
For the first time, we have the pleasure of listening to an album by a band that we have been following for years and whose sound has opened the door to the scene for us. We are talking about Starset, a band that has not only achieved gold status with one of its most famous songs, "My Demons" , but also reaches almost three million listeners a month on Spotify. Born from an idea, it became a success story, which we would like to tell you about today.
But where did it all begin? Not far away in foreign galaxies, but rather in the land of unlimited possibilities, the story of Dustin, an electrical engineer, began when, after his band Downplay slowly disbanded, he asked Ron Dechant if he would like to form a band with him. No sooner said than done. The initial side project to Downplay urned into a full-time job over the creation of three works and almost a decade of band history, which has allowed them to travel the whole world. Starset tells of this in their new album "Horizons".
As in their last works, Starset moves in distant spheres that are located between stars as well as other planets. It is an album that takes up the flight from reality through technical devices, especially social networks, and describes how quickly one can lose oneself in this flood of information or experiences. Nowadays it's so easy to be someone else and all the more difficult to be yourself. This journey behind one's own self and the discovery associated with it leads one through love, pain, despair as well as hope, which Starset processes in a total of 16 songs.
Wrapped in their cinematic rock sound, the band has created an expressive, honest and versatile album that we would even call one of the best. It offers a wide range of dynamic, fast as well as sensitive, slow tracks that really make you feel like you're drifting in the Starset universe, listening to their words as you travel through space on a journey to yourself.
This will be supported by their upcoming USA tour in November and European tour. That's right: The band is also coming to us in Germany and will play in five selected cities. You can find tickets here..
Starset has once again proven their tireless creativity with this album and will release a work with "Horizons" that fans will not be able to get out of their amazement.
Photocredit: Starset
Lila is out, be the beat with you!