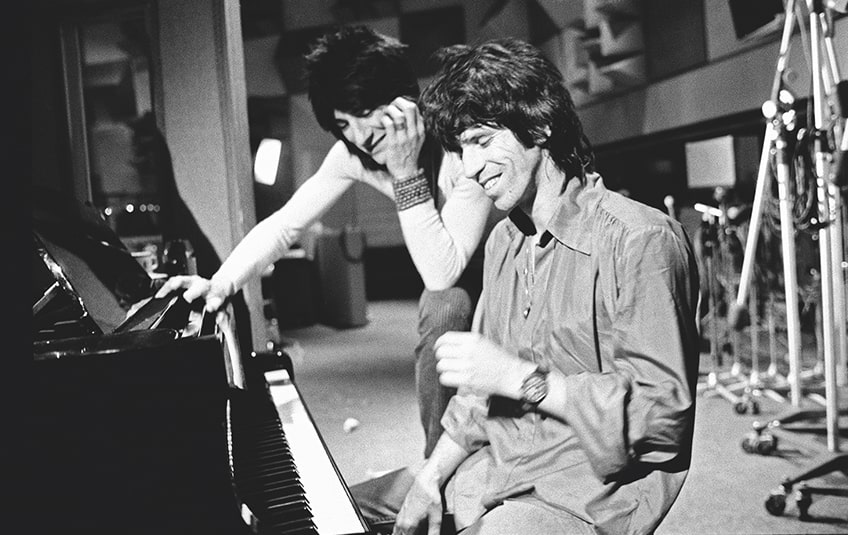 The Rolling Stones release brand new album "Blue & Lonesome
On December 02, The Rolling Stones release "Blue & Lonesome", their first studio album in 10 years. Recorded in just three days in London, "Blue & Lonesome" took the band back to their roots and their passion for the blues, which has always been the heart and soul of the Stones.
"Blue & Lonesome" was produced by Don Was and The Glimmer Twins (aka Jagger/Richards) and will be released in various formats. It is available for pre-order now.
Last December, The Rolling Stones recorded the album "Blue & Lonesome" in just a few days at British Grove Studios in West London - just a stone's throw away from Richmond and Eel Pie Island, where they began their career as a young blues band in pubs and clubs. The approach to recording the album was to record everything spontaneously and live. The band - Mick Jagger (vocals & harp), Keith Richards (guitar), Charlie Watts (drums) and Ronnie Wood (guitar) - were joined by their longtime touring musicians Darryl Jones (bass), Chuck Leavell (keyboards) and Matt Clifford (keyboards). Two of the twelve tracks also feature their friend Eric Clapton, who was recording his own album at the same time in the studio next door.
"Blue & Lonesome" is a bow of the Rolling Stones to the idols of their early days as a blues band, when they interpreted the music of Jimmy Reed, Willie Dixon, Eddie Taylor, Little Walter and Howlin Wolf. Some songs of these artists are now also represented on this album.
"The album is a manifesto of the purity of their love for making music. Blues is the source of everything the Stones do. "Don Was, Co-Producer of "Blue & Lonesome"
"Blue & Lonesome" will be released on December 02 as CD, Deluxe, Vinyl, Download & Stream and can be pre-ordered now.
In addition, the DVD HAVANA MOON - The Rolling Stones Live in Cuba with the concert recording of their legendary live show on March 25, 2016 in Havana will be released on November 11. The Rolling Stones are the first rock band to have played an open-air in the capital of Cuba in front of several hundred thousand fans.
Press release: Universal Music Group