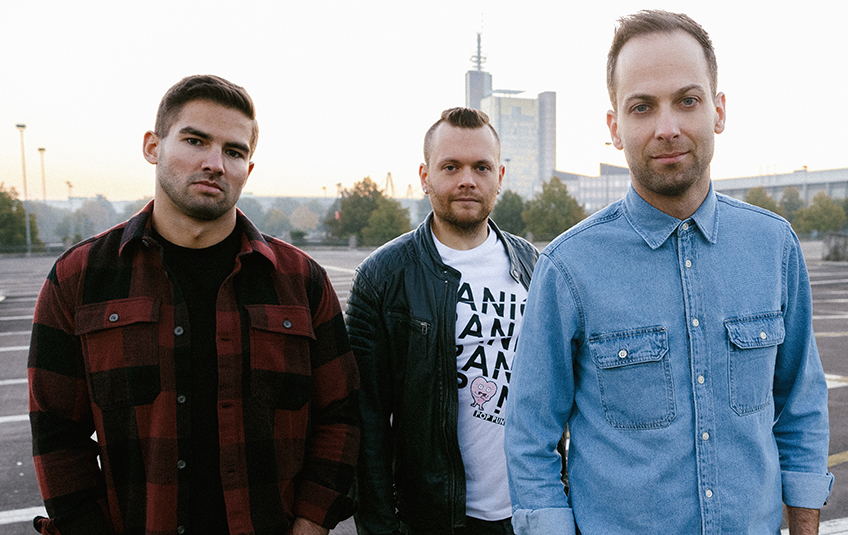 Three Minute Picture unveil brand new single "Ordinary Days"
Hi and welcome to Lila's news!
Three minutes under the sign of pop-punk: Three Minute Picture recently released their new single "Ordinary Days" and present a new song after a long wait, which will soon be followed by more exciting announcements.
But more on that in a moment.
Three Minute Picture are a band from Hanover, who have dedicated themselves to pop punk with their music. Freedom-loving, melodic and above all personal, the band conveys its own attitude towards life with its sound, which reminds of long summer nights, the first great love or moments of happiness. The band writes songs about life and combines them with their own interpretation of 2000s pop punk.
The trio has long since grown out of the underground and already inspires beyond Hanover, fans with their music. With the release of their new song "Ordinary Days" fans can look forward to another song that reveals a little more about their new album. In their new song, the band talks about the special moments in life that can change everything. Do you stop, do you go on or do you live the moment: Three Minute Picture take up these special experiences and pack them into an intense and energetic sound. Here you can watch the music video:
It remains exciting what the band will announce in the coming weeks and we are looking forward to tell you about it.
Photocredit: Three Minute Picture
Lila is out, be the beat with you!